WorldVentures Voluntarily Files Chapter 11 Bankruptcy
December 24, 2020
By Team Business For Home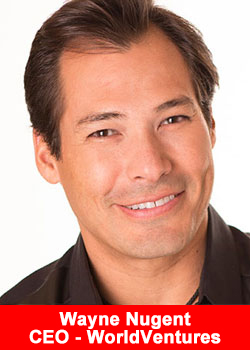 WorldVentures is expected to complete the restructuring process and emerge from Chapter 11 bankruptcy protection as soon as possible.
WorldVentures™ announced today that it has filed voluntary petitions for relief under Chapter 11 of the Bankruptcy Code in the United States Bankruptcy Court for the Eastern District of Texas.
WorldVentures has filed customary motions with the Bankruptcy Court that will authorize, upon approval, its ability to maintain operations in the normal course of business, including the payment of post-petition commissions to WorldVentures representatives, payment of employee wages, and payment of vendors and suppliers. These motions are typical in the Chapter 11 process and WorldVentures anticipates that they will be approved shortly after the commencement of its Chapter 11 case.
This voluntary filing with the Court represents a critical milestone in the ongoing process to restructure debt caused by the Coronavirus (COVID-19) pandemic and reorganize WorldVentures with the goal of driving long-term, sustainable growth.
"The impact of the COVID-19 pandemic has caused significant financial distress to our travel and leisure business," said Chief Operating Officer Michael Poates. "As we map a new path forward, this comprehensive financial restructuring should enable our business to become profitable again and secure our future."
WorldVentures plans to be a healthier company as a result of the restructuring, and throughout the bankruptcy process will continue all day-to-day operations and honor all commitments and travel obligations to their DreamTrips members.
About WorldVentures
WorldVentures Marketing, LLC (Limited Liability Company) sells travel and lifestyle community memberships providing a diverse set of products and experiences. The company's goal is to help Independent Representatives, DreamTrips Members and employees achieve more fun, freedom and fulfillment in their lives. Through its direct sales model, WorldVentures helps its worldwide base of Independent Representatives earn part-time or full-time income. For more information, visit worldventures.com.