ibüümerang Pre-Launches Ellev8 – A Legacy Management Educational Platform
February 22, 2021
By Team Business For Home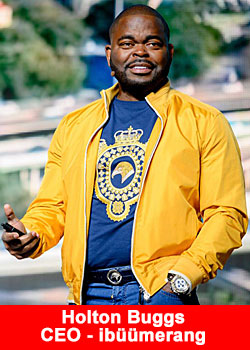 CEO of ibüümerang, Mr. Holton Buggs, unveiled Ellev8, a Legacy Management Educational Platform that specializes in financial literacy and forex trading philosophies.
Mr. Buggs' definiteness of purpose is to impact the lives of over 100 million people, personally, spiritually, and financially. Ellev8 is a key component in furthering that purpose.
Ellev8 empowers the average person to take charge of their financial future via financial literacy and forex trading education. In the midst of economic uncertainty and change, Ellev8 allows the average person to be in the driver's seat of their financial future.
Mr. Buggs says,
"It is with great pride that I offer a resource to the marketplace that I know for sure will positively impact the financial futures of those who want to improve their socio-economic standing."
The Legacy Management Platform consists of 3 categories: Education, Technology, and Culture.
Our community of educators are full-time, top-rated, seasoned professionals. Our trainings are live, interactive, informative, and fun. Our expert educators also host in-person, destination training events.
Developing proprietary technologies including Artificial Intelligence and Trade Assistance.
Creating culture and community through recognition, learning communities, and education in multiple languages.
Ellev8 will officially launch on April 3, 2021.
About ibüümerang:
Officially launched on September 1, 2019, ibüümerang's vision is to be a consumer-centric company focused on the philosophy of giving back. ibüümerang's mission is to create a worldwide movement to empower people via the PRIB™ (Perpetual Residual Income Builder™), to provide an opportunity to succeed without selling by offering a 5-Star Lifestyle at 3-Star Prices™, and to support The BüüM Foundation in providing an abundant life for every child on the planet.
For more information on ibüümerang, its top tier executive team, and its overarching philosophy, visit the company website at www.ibuumerang.com.
Recommended Distributors iBuumerang