Meeting Advisor For Zoom Converts MLM Prospects Faster
February 17, 2021
By Team Business For Home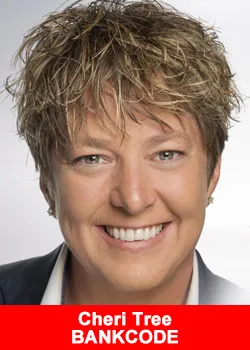 Codebreaker Technologies, a global technology and training company known for its innovative approach to personality science, has partnered with Working Live, an all-inclusive virtual meeting platform, to make effective communication and conversion in Zoom video calls much easier using Codebreaker Meeting Advisor.
Codebreaker Meeting Advisor instantly identifies the personality types and communication styles of every participant on any call, as well as the path to getting each to say YES, by leveraging Codebreaker Technologies' proven artificial intelligence (AI) technology. This cutting-edge AI, named by AI expert and Chapman University professor Michael Ashley as "the future of sales" in Forbes, assesses language to give real-time, actionable results. After the AI analysis, the app leverages Codebreaker's proven B.A.N.K. methodology to compile a report on how to follow up in order to recruit a prospect or close the sale.
"Meeting Advisor reveals the values, motivations, and commitment of your recruitment prospects, customers, downline team members and leaders, so you can better appeal to your audience and get the YES faster. In the digital age, Zoom has become a critical tool for small businesses. This application ensures that all your virtual meetings are a success,"
says Esther Wildenberg, Co-Founder and President of Codebreaker Technologies.
The secret that makes Meeting Advisor so powerful? The B.A.N.K. personality system. B.A.N.K. personality types categorize people by the characteristics that make up that person's "buying personality." In other words, it reveals the motivations, expectations, and preferences that will make an offer appealing.
"When you're approaching a prospect, it doesn't matter whether someone is an introvert or an extrovert, calm or excited, or has countless other personality characteristics. All that matters is what will make them say YES to your offer or join your team. B.A.N.K. distills personality science down to these elements, so you can get right to what matters to recruit more effectively and close more sales faster,"
says Cheri Tree, Founder and Chairman of Codebreaker Technologies.
Codebreaker Technologies' unique AI, powered by B.A.N.K. personality science, is why Working Live decided to partner with them to enhance their popular enterprise platform. "We have optimized our platform to serve the needs of entrepreneurs in today's digital world. Even with best-in-class tools, however, some still struggle to transition to online meetings after years of selling and recruiting in-person. Codebreaker's AI bridges that gap, making our full-service virtual meeting technology even more robust,"
says John Abkemeier, President of Working Live.
A monthly or yearly Codebreaker Meeting Advisor subscription includes full access to the Working Live platform, as well as unlimited meeting reports. Subscribers access unlimited video calls of up to 500 participants with the reliability of Zoom. Audio transcripts and AI analyses are generated automatically and uploaded to the cloud. These meetings can even be streamed to Facebook Live and YouTube while still using Codebreaker AI to identify personality.
Current subscribers to Working Live can also upgrade their current membership to include the powerful Codebreaker AI. All subscription options are available at https://codebreakertech.com/meetingadvisor/.
"As an entrepreneur who started in direct sales, I know how critical every single prospect is to success. Instead of playing the numbers game and "going for NO", this new smart AI tool, powered by the B.A.N.K. methodology (that increases the chance of closing a sale by 86% and the chance that you'll recruit someone to your team by 192%), makes conversion and getting the YES practically foolproof. Virtual meetings have become an important part of business today. Now you can upgrade that meeting infrastructure for faster, bigger results,"
says Tree.
About Codebreaker Technologies
Codebreaker Technologies is the world leader in Personality Coding Technology with clients in more than 100 countries. Codebreaker Tech's mission is to connect and empower humanity with revolutionary, personality-based tools, training, and technology. Codebreaker Technologies is powered by B.A.N.K., a scientifically validated methodology designed to predict buying behavior accurately in nanoseconds.
B.A.N.K. was initially created in the early 2000s by Codebreaker Technologies' Founder and Chairman, Cheri Tree and author of the book Why They Buy. Her goal was to find a solution to beat the proverbial numbers game in sales and close more sales in less time. The resulting B.A.N.K. system not only revolutionized her own income and sales success but also rapidly expanded its impact to help top leaders, companies, and industries worldwide. To learn more, visit https://codebreakertech.com.