The Happy Co. Is Expanding Into Asia
February 26, 2021
By Team Business For Home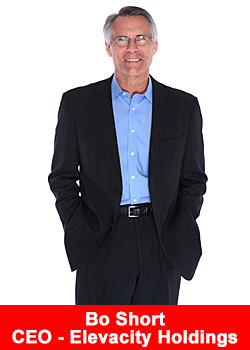 Today, The Happy Co. is announcing its plans to aggressively expand into Asia, to exponentially grow business operations and broaden The Happy Co. brand around the world.
According to Bo Short, CEO of Elevacity Holdings LLC & Elevacity International Holdings LLC,
"Our initial expansion efforts will focus on locations such as South Korea, Japan, Hong Kong, China, Singapore, Taiwan, Thailand, Malaysia, and the Philippines. We have already made important strides in this process and anticipate announcing significant progress on the completion of these expansion efforts in the coming months."
Short continues,
"We will announce a pre-launch strategy for each of these markets as we progress. This will enable our Brand Partners the opportunity to take advantage of this expansion to further develop their businesses globally".
The Happy Co. will also be announcing the addition of new products to its product portfolio, thus enhancing its ever-growing ecosystem of product offerings.
"We are moving very fast to get to where we want to be. This expansion will bring the company to a whole new level, and we are excited about the potential growth this can bring to the company in the very near future,"
stated Fai Chan, Director of The Happy Co's parent company, SHRG.
ABOUT THE HAPPY CO.
The Happy Co., formerly Elepreneurs, launched in February 2021 with an established foundation of successful nootropic, functional beverage products that enhance mood, boost energy, enhance sleep, and make you look and feel like a younger person. The Happy Co. starts with products but does not end there. We are a lifestyle and a dose of happy. For more information about the The Happy Co. go here.
Recommended Distributors The Happy Co.