Amplifei International Officially Launches
March 10, 2021
By Team Business For Home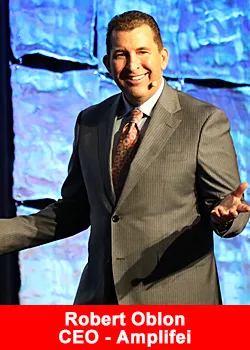 AmpLIFEi International™ ("AmpLIFEi"), one of the fastest growing direct-selling health and wellness companies in North America, launched new products and trained hundreds of sales representatives during the first annual, sold-out AmpLIFEi™ HAPInss Convention held March 5th – 7th.
Hundreds of independent sales representatives from around North America, known as AmpLIFEi™ VIPs, participated in a weekend long event that featured an informative and fun-filled lineup of workshops, panels, and presentations designed to educate and inspire them to grow their home-based business.
Keynote speakers and trainers included surprise visits from both legendary motivational speaker
Mr. Les Brown, and relationship expert and author,
Mr. Stan Padgett.
Chris & Josephine Gross, founders of Networking Times Magazine,
Health and wellness expert Dr. Eric Nepute,
Certified nutritionist who has also been featured on the Oprah Winfrey Show, Ms. Babette Teno.
"The response we received from attendees far exceeded our expectations and people loved that we held our first convention both live and in-person, and not in a virtual format," said Robert Oblon, CoFounder and CEO. "Having icons like Les Brown show up, only confirms we are onto something big."
HAPInss Brands™ also launched its first-ever pet product in its new pet-wellness line called HempliPet, a convenient, nutritious, water soluble, full-spectrum hemp product for pets.
"We are experiencing 100% organic growth and we are attracting interest world-wide as we set out to bring awareness to the importance of gut-health. Our goals for our very first convention exceeded all of our expectations," said Laura Harte, CoFounder and President  of AmpLIFEi.
In addition, AmpLIFEi Convention featured personalized stories from VIPs around the country who shared their experiences, offered professional advice, and provided opportunities to make new connections.
About AmpLIFEi™ and HAPInss Brands™
AmpLIFEi International™ is a health and wellness lifestyle company with exclusive marketing rights for HAPInss Brand's products serving freelance entrepreneurs. These two Companies combined give customers and its freelance entrepreneurs more options to improve their lives in a more complete way.
HAPInss Brands™ is a Nutritional Science company providing people with the latest technological advances specific to amplifying the state of wellbeing, also known as happiness. For more information about AmpLIFEi™ please visit www.amplifei.com