Giorgio Trabaldo From Italy Achieves Diamond Director Rank At Jeunesse Global
March 24, 2021
By Team Business For Home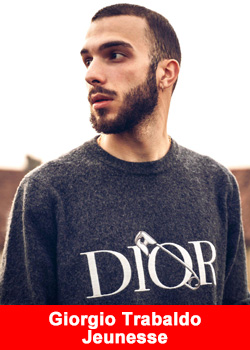 Giorgio Trabaldo is an Italian network marketer and entrepreneur 22 year old, graduated in economics and administration. Giorgio has crazy results in a very short time frame.
He is recognised in Italy and Europe for helping thousands of people grow and see a light at the end of the tunnel in this period of hardships. You can find his content on YouTube with english subtitles although he speaks English very well.
His mentorship and his experience have made him a lot of knowledge. He created a crazy sales organisation where he moves millions in revenues every year:  the Leverage Group.
With his mentorship he's creating many leaders. He always says:
if you are a leader, show me how many people you really lifted up. How many can live from network marketing ?
50 years old wisdom embodied in a 22 year old man. His Crazy Sales System is about:
Acquiring new customers.
Retaining customers.
Creating duplication
Creating scalability
Creating leadership
Last but not least, for engaging the team to produce more and help many to really benefit, thanks to this incredible industry.
It seems like it's been created after 20 years of experience. Online and offline systems. Platforms to reach every country all day long: an Automatic Sales Machine.
4,5 year into this industry and still lots of things to accomplish In fact, Giorgio is still in the trenches with the international team, where he makes physical and digital events made like tv shows.
"God saves hard work. Because when we talk about network, is all about hard work and systems"
stated Giorgio.
About Jeunesse
Jeunesse is a global direct selling company with a mission to positively impact the world by helping people look and feel young while empowering them to unleash their potential. The company's exclusive skin care and nutritional products form a comprehensive Y.E.S. Youth Enhancement System.
With multilingual customer service, back-office support and a global enrollment system, Jeunesse utilizes a cutting-edge platform to share innovative products, training, and support through 32 fully operational offices to markets in over 145 countries. Learn more at jeunesseglobal.com.
Recommended Distributors Jeunesse (LaCore Enterprises)