Pal Sundara Achieves Diamond Rank At Valentus
March 23, 2021
By Team Business For Home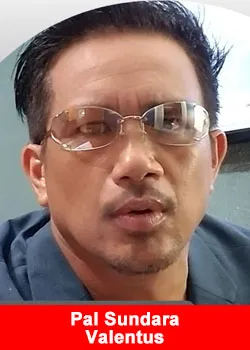 Pal Sundara, stated upon his achievement:
I am married, living in Grand Prairie, TX USA, with my son, Aiken now 11 years old. I own and operate a small business 7 days a week.
I was in Valentus for 8 months hiding but drinking Magic Coffee. I had all kinds of excuses to escape from my sponsor Jimmy Inthisane. I was born in Laos and raised in USA.  I am a first-generation REFUGEE from Laos.
When I got here, at 11 years old, I spoke no English.  Back then I never knew what living life in USA was all-about, but I had a DREAM to become somebody. I was 11 years old when I first landed in O'Hare Chicago Illinois Airport, December 23, 1983.
I started school 5th grade with no English at all other than to say YES and NO. I came here as a first generation of Lao refugee. I was helping my parents working on the farm since I was 13 years old and l living in a double wide home, which wasn't that bad along with a hard working life. We were always grinding to survive from month to month. I graduated from high school in Crescent City Florida with the top 10 in the class. I got a paid scholarship for 2 years in college and ended up dropping out to pursue my dream.
Living an American dream without the right vehicle to Financial Freedom is like living an American nightmare. We follow the system just to be average because the school system expects that. The system taught us just to be an employee. I noticed that you'll never get rich by working as an employee having a JOB.
I entered entrepreneurship at the age of 26 working as contractor for 20+years with FedEx Ground. Work as contractor in corporate America is just like 95% of the population. Most people get trapped in their comfort zone because an employee mentality is taught at school. I am always open and looking for opportunity. By chasing their paycheck instead of chasing their dream most people get trapped in an employee mentality.
Having a big dream will get you far in life. I believe if your dream is big enough the facts don't count. When I was first approached to MLM in 2003, I did the business but did not succeed in that company. So I learned from it which I most respect. For a while I did cryptocurrency platforms trading here and there until Valentus came along.
Valentus is the right vehicle to my Financial Freedom, I truly believe it 100%. Jimmy is like my brother who sponsored me into this business. He followed up with commitment, and I was sold by his CONSISTENCY. His commitment is rock solid, many people approached me but I turned them down because lack of commitment. Building Valentus business is my journey of self-discovery.
Diamond rank in Valentus is just getting started to the business. Working 7 days a week plus doing Valentus is very challenging. I have to manage my effort to get things done. This business is about building relationships with people and people build the business. Be product of the products. You do not need outside sources to advertise, just advertise YOURSELF! Sell yourself
Believe in the products, belief in your own self is more important than anything else in the whole wide world!
With a team anything is possible, teamwork makes the dream work and we rise by lifting others. Everything rises and falls on leadership. Every day I wake up with inspiration from having a big WHY and that is how I get energy throughout the day. My favorite quotes from Bill Gate, "If you are born poor is not your mistake but if you die poor is your fault." also from Warren Buffett,
"If you don't find the way to make money while you're sleeping, you'll work until the day you die."
These quotations hit me like a ton of bricks. Living an American dream without taking any action is just living a nightmare. I choose to work now then play later. When your dream is big enough all your problems become smaller. My journey in Network Marketing is just getting started. Thank you so much for the opportunity to Valentus CEO Dave and Joyce Jordan.
About Valentus
In Latin, the word "Valentus" means "prevail," defined as proving to be superior in strength, power, and influence. Recognizing that, we could n0t have picked a more fitting name for a company that strives to be the example in an industry that deserves a leader to follow.
Since day one, our focus, our passion, and our commitment have been to create a company, a product line, and an opportunity built on a foundation of integrity.
From creating significant levels of income, to building strong networks, healthy long-lasting relationships, making new friends, participating in activities you never even knew existed, having the time to do the things you love with the people you love to be with, VALENTUS can help you PREVAIL in ALL of your goals. For more information please visit www.valentus.com
*Earnings Disclaimer
Results may vary and are not typical- place after any testimonial or income claim statement. Earning levels, rank advancement or income statements (including claims such as the ability to quit a job or achieve a luxury lifestyle) discussed here exceed average results achieved by all Representatives during the same time period, and are not necessarily a representation of the success or compensation that any particular Representative will receive. These should not be considered typical or average and may vary from person to person.
The ability to earn income under the Valentus Compensation Plan depends on many factors including the Representatives sales, business and social skills and experience; personal ambition and drive; availability of time and financial resources; and access to a large network of family, friends, and business contacts.
Valentus cannot and does not guarantee any particular level of earnings. Even if a Representative, who dedicates a significant amount of time, effort, and money may not achieve a meaningful level of income with Valentus.
Recommended Distributors Valentus