The Happy Co. Parent Company Has An Increased Investment of $30 Million
March 1, 2021
By Team Business For Home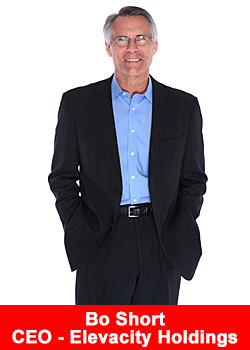 Sharing Services Global Corporation (OTCQB: SHRG) ("Sharing Services"), the parent company of The Happy Co., has announced in a joint press release with its largest shareholder Document Security Sytems, Inc. (NYSE American: DSS) that DSS has agreed to increase its investment in SHRG an additional $30 million.
This investment will allow SHRG to exponentially increase its sales channels and substantially expand its product portfolio, positioning the company to rapidly scale sales in 2021.
According to Bo Short, CEO of Elevacity Holdings LLC and Elevacity International Holdings LLC,
"We are taking aggressive steps to position ourselves as a dominant, global player in the direct selling industry. He added, "Our unique business platform, linked to an ever-growing ecosystem of innovative products, allows our remarkable team of Brand Partners the opportunity to build a more robust, global business of their own.

Our primary goal is to serve the needs of our Brand Partners and their customers. This investment enables us to help stimulate and further serve their growth."
"Sharing Services is now in the expansion phase with a direct focus on the Asian markets, more specifically in countries such as South Korea, Japan, Hong Kong, China, Singapore, Taiwan, Thailand, Malaysia, and the Philippines,"
stated John "JT" Thatch, CEO of Sharing Services.
"Now with the additional support and resources needed to meet the expected substantial demand, we believe Sharing Services could generate millions more in sales over the next 12 months of operations, ultimately positioning the company to potentially become a billion-dollar business."
ABOUT THE HAPPY CO.
The Happy Co., formerly Elepreneurs, launched in February 2021 with an established foundation of successful nootropic, functional beverage products that enhance mood, boost energy, enhance sleep, and make you look and feel like a younger person. The Happy Co. starts with products but does not end there. We are a lifestyle and a dose of happy. For more information about the The Happy Co. go here.
Recommended Distributors The Happy Co.