Carli B. Shabazz Achieves 100k Rank At MyDailyChoice
April 21, 2021
By Team Business For Home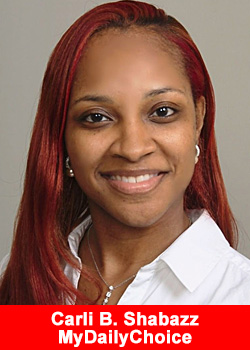 MyDailyChoice is proud to announce that Carli B. Shabazz has achieved 100k Rank.
A hardworking and motivated mother, she joined the MDC family in 2019 and has been an inspiration to countless Affiliates in Florida, where she resides, and across the MDC global network. New to Network Marketing, Carli found the MDC Marketing System a huge asset to her business.
"I'm inspired by those that join me who literally came from nothing and can now feed their families, take vacations, and believe in themselves again.

I joined MDC because I saw a business model, a means to create something amazing. It had no income caps, unlike my career.  I saw a company that afforded me the ability to control my day, my pay and ultimately my life.  I saw the vision.  I knew that my purpose was more than sitting behind a desk.  My purpose and my passion is to help people, women specifically. So, when I realized that MDC fueled my soul in all of these categories… I was all in."
Carli had a 16-year career in Municipal Government. She wasn't feeling fulfilled and felt she was meant to do more.
"With MDC my life has changed for the better!  Completely!  I truly see and have what I used to hear people talk about…. FREEDOM!  No longer do I need my superiors to sign off on sick days, vacation days, etc.  Now it's "Pack your bags we are heading out of town for a few days. Now it's the days of my 5-year-old, Carter, getting to experience the world freely instead of just once a year for family vacation.

Being coachable, trainable, and teachable and following those who had the results that I was after. Being a copycat (has driven my success so far). My goal within the next year is to hit 500K Affiliate. My goal within 3 years is to have MDC create a title for me that doesn't exist yet! I plan on reaching heights that no one has seen or accomplished yet." 
Carli is grateful to Josh and Jenna for creating a company based on products that work, and a house of brands she is proud to represent with a compensation plan that is changing her life.
"Because of this business, I can now partner with people around the world and build teams of successful business owners. I will help families build empires and leave a legacy so they aren't just remembered but known for leaving an impact. They'll be putting a stamp on the future and making contributions to future generations."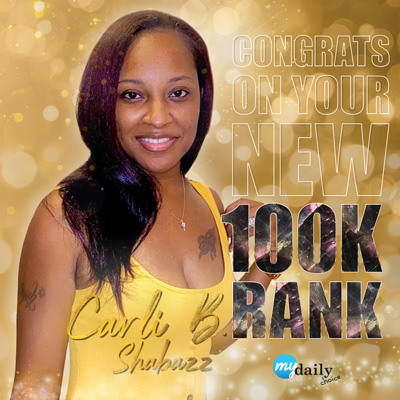 About MyDaily Choice
MyDailyChoice, Inc., based in Las Vegas, NV, is the global leader for pure CBD products, the finest essential oils, exclusive travel deals, and wellness and performance products. With thousands of active Affiliates worldwide and five unique brands – HempWorx, Mantra Essential Oils, High Life Travel, Daily Sprays and Akashx – MyDailyChoice is a recognized leader in the Direct Selling Industry.
MyDailyChoice brings its mission to empower families with the opportunity to be physically and financially healthy. MyDailyChoice's 100% commitment to innovation continuously brings customers and Affiliates the highest quality and latest product breakthroughs in the wellness space, supporting holistic lifestyles and the entrepreneurial spirit.
For more information, please call +1 (888) 877-5436 or visit www.mydailychoice.com.
*The are no guarantees regarding the income from the MyDailyChoice/HempWorx opportunity. The success or failure of each Affiliate, like in any other business, depends upon each Affiliate's skillset and personal effort.
Earning levels for Independent Affiliates are examples and should not be construed as typical or average. Income level achievements are dependent upon the individual Affiliates business skills, personal ambition, time, commitment, activity and demographic factors. To view the MyDailyChoice Income Disclosure Statement, click here.
Recommended Distributors MyDailyChoice