Lyconet Virtual Sensation Launches April 24 With Eric Worre
April 17, 2021
By Team Business For Home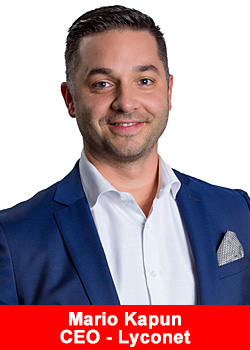 The Lyconet Online Sensation reaches people all around the world
Exclusive insights, valuable coaching, and plenty of motivation – the participants of the Lyconet Online Sensation on April 24, 2021 will experience this and much more.
With the Lyconet Online Sensation, Lyconet is not only addressing the many independent Lyconet Marketers, but also individuals worldwide who wish to further develop their skills and are looking for new and exciting challenges. This unique event enables its participants to overcome habitual thought patterns, broaden their horizons, and advance their professional and personal development.
The business model of the future
Well-known personalities from Lyconet and myWorld as well as world-renowned speakers such as trainer and consultant Eric Worre will be appearing on the virtual stage at the Lyconet Online Sensation to pass on valuable tips and experience. Success, years of experience and passion is what unites them all.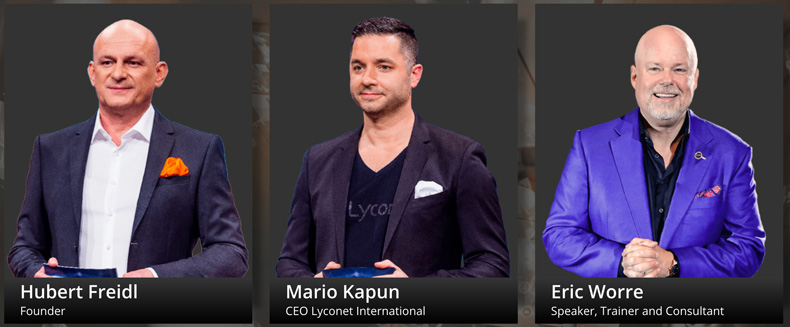 They know exactly what they are talking about and are 100 percent behind the Lyconet business model – the business model of the future. Exclusively for the Lyconet Online Sensation, Lyconet provides a free translation service into 27 languages. The event can be followed live from anywhere in the world – this fact and the line-up of renowned speakers, reflects the size and international reach of this unique event.
Secure your ticket code and get started!
Mario Kapun, CEO Lyconet International AG stated:
"More and more people are recognizing their true potential and choosing Lyconet to fully realize that potential. We are of course very pleased about this, as it shows us that we are reaching more and more people worldwide with our events",
But how can interested parties get their hands on the highly sought-after ticket codes for this extraordinary event? On the official Facebook-Page of the Lyconet Online Sensation, they can exchange information with Lyconet Marketers and secure free ticket codes. For spontaneous participants, there is also the option to register for free and without any obligation at any time at www.lyconet.com and to purchase ticket codes via the website.
Lyconet Marketers or new members will also receive a unique goodie when they place their first Benefit Voucher order. By participating in this unique event, Lyconet Marketers and interested parties worldwide will take the first important step towards revolutionizing their professional as well as personal careers. Once they do, nothing can stand in the way of a successful career with Lyconet.
About Lyconet
The Lyconet brand offers those who are interested the opportunity to establish one's own shopping network as an independent entrepreneur, to enthuse consumers across the world with the benefits of the Cashback World Shopping Community and to sell customer loyalty programs to small and medium-sized enterprises.
As a network marketing specialist, Lyconet provides a wide range of professional training, services and tools, in order to offer its sales partners (Lyconet Marketers) the best possible support in their business activities.
Lyconet thereby ensures that the network is continuously expanded in terms of Members, Loyalty Merchants and Lyconet Marketers. For more information please visit www.lyconet.com