The Happy Co. Recognized By Direct Selling News As A 2021 Best Places To Work Honoree
April 20, 2021
By Team Business For Home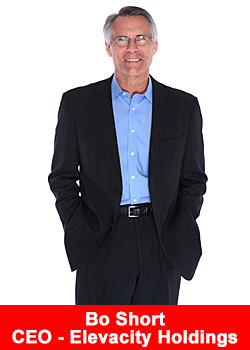 The Happy Co., a leading producer and distributor of nootropic, functional beverage products with a focus on health and wellness, is one of a handful of direct selling companies recognized by Direct Selling News as a 2021 Best Places to Work honoree.
The annual program celebrates the important role direct selling companies play as employers in the marketplace and identifies the best of the best when it comes to creating engaging work environments.
Winners are determined through an anonymous employee survey with 30 questions that cover key workplace factors such as communication and resources, individual needs, manager effectiveness, personal engagement, team dynamics, and trust in leadership. To qualify, at least 70 percent of The Happy Co. employees have to complete the survey.
"It is an honor to work alongside such a wonderful team of people. Their enthusiasm surrounding our shared mission is contagious. The synergy between our internal team and our field of Brand Partners speaks volumes for the success of this great company,"
said Bo Short, CEO of Elevacity Holdings LLC and Elevacity Holdings International LLC, the parent company of The Happy Co.
"Oftentimes in direct selling the focus tends to be on celebrating and supporting the field. I am so proud that our employees are part of this recognition and are thriving in their work with us,"
said Garrett McGrath, President of The Happy Co.
"They are the ones responsible for carrying out our company mission and creating the positive culture at The Happy Co. It is truly something to be cherished and celebrated."
ABOUT THE HAPPY CO.
The Happy Co., formerly Elepreneurs, launched in February 2021 with an established foundation of successful nootropic, functional beverage products that enhance mood, boost energy, enhance sleep, and make you look and feel like a younger person. The Happy Co. starts with products but does not end there. We are a lifestyle and a dose of happy.
Founded on the vision that everyone deserves to be happy, The Happy Co. is guided by five core values: harness the power of happiness; better together; products you love; surprise and delight; and by people, for people. The company is headquartered in Plano, Texas. For more information about The Happy Co. go here.
Recommended Distributors The Happy Co.