Corbin & Holly Roush's Road To Royal Black Diamond At Vasayo Paved Long Ago
May 5, 2021
By Team Business For Home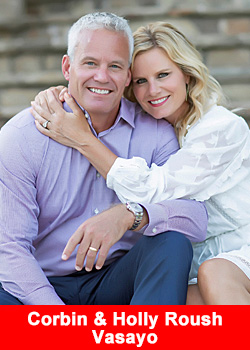 Nearly two decades ago, Vasayo Royal Black Diamonds Corbin and Holly Roush were navigating their way through their respective careers—engineering sales for Corbin and pharmaceutical sales for Holly. Great salaries. Wonderful benefits. They thought they had all they needed.
"We loved what we thought we had in corporate America," Holly recalls, "but we realized that it was 'the Golden Handcuffs.' No matter what, we were always going to be at the mercy of our jobs and bosses. Fortunately, those careers prepared us for the network marketing industry."
When Corbin and Holly entered network marketing over 15 years ago, they first learned the importance of duplication, systems, and loving their people. They discovered that the best way to realize their personal goals was by helping others achieve their own success. Treating their new career like it was a million-dollar business from the start, the couple got to work developing their business philosophies and built an organization of a quarter-million people in their first network marketing endeavor.
"We believe in setting partners up for success whether big or small," Corbin says. "We set the table for a brand-new person to succeed by personally walking them through a system for success. Holly and I brought in 250,000 people in our previous company not by chance but by hard work and developing strong relationships."
When the opportunity came knocking for the Roushes to help lay the foundation for Vasayo, they didn't hesitate to answer the call.
"We know the hard work it takes to win both physically and financially," Holly says. "And we also know how great the rewards are when we hit momentum."
In just four years Corbin and Holly have hit momentum and beyond by becoming one of Vasayo's top leaders, attaining the rank of Royal Black Diamond. They've done it by doing the same things today that they did 15 years ago when they first started, as well as by adapting to the shifts in social media and technology. During Covid, Holly says Zoom has been their biggest asset in reaching people, calling it "the next best thing to being in someone's living room."
As for the fruits of their labors, they say watching others' faces light up when presented with the opportunity and helping families to dream continues to be their greatest reward.
"Watching people pay off college loans, car payments, and mortgages has been our proudest moments in this industry," Holly says. "Watching relationships grow between husbands, wives, children, and friends and making new friendships they would have never had before Vasayo. We just love watching people dream again."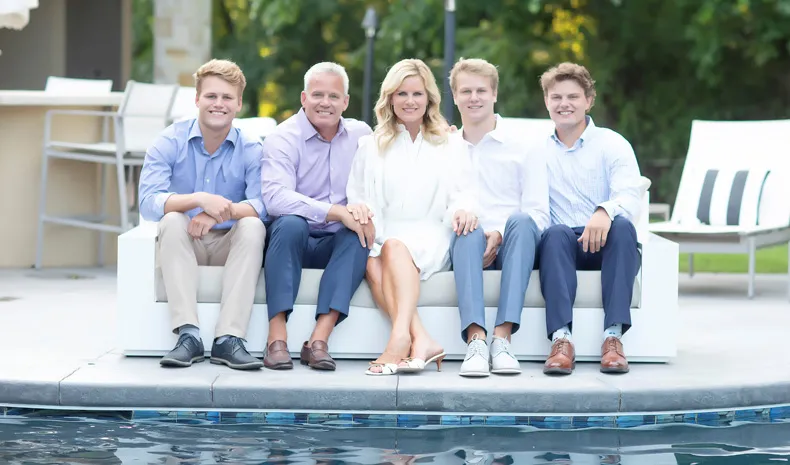 About Vasayo
Vasayo is a direct sales company based in Pleasant Grove, Utah. For passionate people who seek abundance in life, we create products that promote wellness, enhance beauty, and support daily renewal. Through our science, we maximize the delivery of nutrients to the human body using liposomal technology and other advanced delivery systems. And through our mission to bless 1 million lives, we empower our Brand Partners to change the world. For more information, visit vasayo.com. Follow Vasayo on Facebook or Instagram.
Recommended Distributors Vasayo