CorVive Appoints Luis Caceres As Vice President
May 7, 2021
By Team Business For Home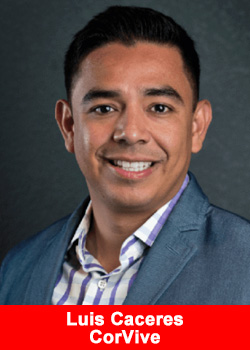 CorVive, one of the freshest and fastest growing companies in the health and wellness industry has announced Luis Caceres to advance to his new roll as company Vice President.
The addition of Luis to the CorVive executive team is somewhat of a coming home during much of the past decade Luis helped to build one of the biggest, and long established network marketing companies as the director of field development.
This role saw him move sales goals forward in a huge way as he refined global expansion particularly in the Spanish speaking global expansion. Prior to this prestigious role Luis played a large role in building a global network as part of the Fouts management team as they build an expansive network of direct sales affiliates prior to launching their latest venture CorVive.
"We are thrilled to have Luis back to help us reach our short and long term goals. When we launched CorVive almost three years ago it was always our hope that we could get Luis to be a part of this very special company, CorVive,"
mentioned CorVive Founder Jeremy Fouts.
Luis tenure as VP will see him oversee marketing and sales efforts while assisting field leadership in meeting their goals. He is excited to be part of shaping the future of such a young company with incredible potential.
About CorVive™
CorVive has partnered with some of the most prestigious formulators in the market place to ensure well-formulated products that distinguish CorVive from other supplement companies.