The Lyconet Online Sensation As A Jump-Start For Your Career
May 4, 2021
By Team Business For Home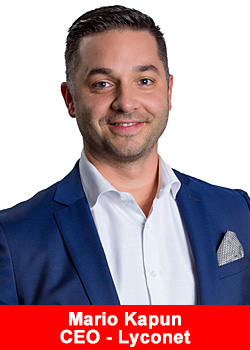 According to a Lyconet press release:
The Lyconet Online Sensation as a jump-start for your career
At the Lyconet Online Sensation on April 24, 2021, Lyconet once again succeeded in motivating Lyconet Marketers to further their personal development with a variety of program features.
Lyconet has already been able to accompany more than 500,000 independent entrepreneurs on their path to success – and this number increases with every edition of the Lyconet Online Sensation.
Business, coaching, motivation – these are the pillars upon which the Lyconet Online Sensation rests. The April edition of the event also provided Lyconet Marketers as well as potential newcomers with the latest news about Lyconet and myWorld.
Additionally, the event offered the perfect opportunity for personal development and overcoming personal limitations. Individual recipes for success from successful Marketers as well as the experience values of world-renowned speakers and corporates from the world of Lyconet and myWorld are equally important at this event.
All this makes the Lyconet Online Sensation a must-see event in every (aspiring) entrepreneur's calendar!
On the right track
The Lyconet Online Sensation is available in 27 languages and offers interested parties the opportunity to watch the event in international sign language and from anywhere in the world.
But speakers such as trainer and consultant Eric Worre are also contributing to the Lyconet Online Sensation's reputation as an event of international stature and tremendous reach.
"More and more people are realizing the true potential that lies not only within themselves, but also within Lyconet's business model. We are very pleased to welcome more and more viewers to our Lyconet Online Sensations – this shows us that we are on the right track",
says Mario Kapun, CEO Lyconet International AG.
One highlight followed the next.
The event also provided the ideal opportunity to honour particularly committed and successful Lyconet Marketers in the virtual "Hall of Fame" for the first time.
During the event, previews of the next planned milestones were also given and new incentive programs for Lyconet Marketers were announced. The unique thing about these incentives is that any Lyconet Marketer can participate – no matter what Career Level they are in.
All those who missed the live event will have the opportunity to watch a recording of the Lyconet Online Sensation after the event. All they have to do is register for the on-demand version at www.lyconet-online-sensation.com – and nothing can stand in the way of a promising career with Lyconet.
About Lyconet
The Lyconet brand offers those who are interested the opportunity to establish one's own shopping network as an independent entrepreneur, to enthuse consumers across the world with the benefits of the Cashback World Shopping Community and to sell customer loyalty programs to small and medium-sized enterprises.
As a network marketing specialist, Lyconet provides a wide range of professional training, services and tools, in order to offer its sales partners (Lyconet Marketers) the best possible support in their business activities.
Lyconet thereby ensures that the network is continuously expanded in terms of Members, Loyalty Merchants and Lyconet Marketers. For more information please visit www.lyconet.com