Top Leader Hanso Denis (USA) And Ted Nuyten Interview
May 19, 2021
By Team Business For Home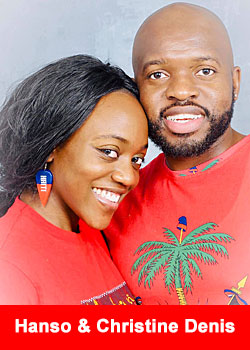 Hanso Denis will attend, with a team of 500 people, the Business For Home Virtual Convention 4 – 6 June.
Hanso Denis, also known as, coach Legend, has many reasons to celebrate. A young struggling immigrant, born in Haiti and raised in St. Louis, Missouri, USA.
He faced the typical challenges of an unstable economy in Haiti and wanted to improve his credit and finances to provide more for his family. He has proven to Haitian Americans that they can be successful and achieve their goals despite cultural challenges.
In this interview he shares many golden nuggets!
—
Using the latest and most advanced technology and audio/video equipment available, we will bring you 3 days of the best of the best training anywhere available for an unparalleled price, broadcasted from an impressive TV studio in the Netherlands.
A ticket is just $35 for all 3 days!
Order your "special early bird priced" ticket here
Order your "special early bird priced" ticket here
About Business For Home Virtual Conference
The virtual conference is delivered to you in a completely generic format. No companies or products are ever mentioned, so you will feel safe to share this ultimate training event with your Team. Emerge from this new era as a true leader. Unveil the secrets of influential network marketeers from all over the work at our event.
And there is no better place to invest in yourself than the upcoming Business for Home Virtual Growth Conference, a three-day life changing experience that features renowned legends and rising stars.
Learn how to excel in your business and be empowered by successful leaders that will provide you with the necessary tools to become a better version of yourself. For tickets please click here, for the conference overview with 30+ speakers please click here.