Top Leader Jose Ardon Interviewed By Andreea Cimbala
May 15, 2021
By Team Business For Home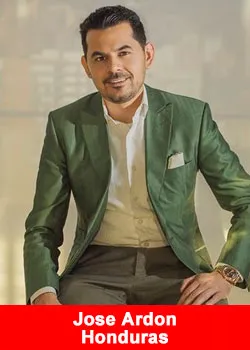 Jose Ardon from Honduras journey began as a youngster chasing the "American Dream" by travelling to the USA over a period of six months all through the desert. After jumping from job to job, José was introduced to the network marketing industry.
From there on, he accomplished one goal after another, that he set for himself. He is a passionate networker, a skilled entrepreneur and a genuine leader who inspired thousands of others in the industry.
Success is a continuous process. By following his unique 3Ds' strategy of Determination, Dedication and Diligence, he could achieve feats which few could only dream of
—
Using the latest and most advanced technology and audio/video equipment available, we will bring you 3 days of the best of the best training anywhere available for an unparalleled price, broadcasted from an impressive TV studio in the Netherlands.
A ticket is just $35 for all 3 days!
Order your "special early bird priced" ticket here
Order your "special early bird priced" ticket here
About Business For Home Virtual Conference
The virtual conference is delivered to you in a completely generic format. No companies or products are ever mentioned, so you will feel safe to share this ultimate training event with your Team. Emerge from this new era as a true leader. Unveil the secrets of influential network marketeers from all over the work at our event.
And there is no better place to invest in yourself than the upcoming Business for Home Virtual Growth Conference, a three-day life changing experience that features renowned legends and rising stars.
Learn how to excel in your business and be empowered by successful leaders that will provide you with the necessary tools to become a better version of yourself. For tickets please click here, for the conference overview with 30+ speakers please click here.