Jinane Aboumrad And Gary Zambakjian From Lebanon Achieve Diamond Rank At Jeunesse
June 22, 2021
By Team Business For Home
Gary Zambakjian comes from a marketing/ business background and Jinane Aboumrad comes from a scientific background as a biologist and the holder of a master's degree in industrial Technology.
Gary took over a family business in antiques, and Jinane worked as a business development consultant. They started their network marketing career around 10 years ago In Lebanon, Middle East.
Building a network marketing business in Lebanon was not easy since the DSA  professional companies refused to operate in the region. Convincing these companies of the value of this market and the power of the local leadership was not an easy task.
Giving up was never an option, they had one goal, to find the best company, to become the best in the Middle east but also to become two of  the elite Networkers in the world.
They believed that this profession is the way out for them and for all the dreamers, hard workers, entrepreneurs from the devastating circumstances of their country.
It took them 7 years, 3 failed companies, and a research of 2 years to finally join Jeunesse Global, and waited 4 more years for the company to open up in their region. They started building in 2016, and from there on, it was a full on sprint to the top. With their uplines, Danien Feier and Stefania Lo Gatto, growth happened very fast.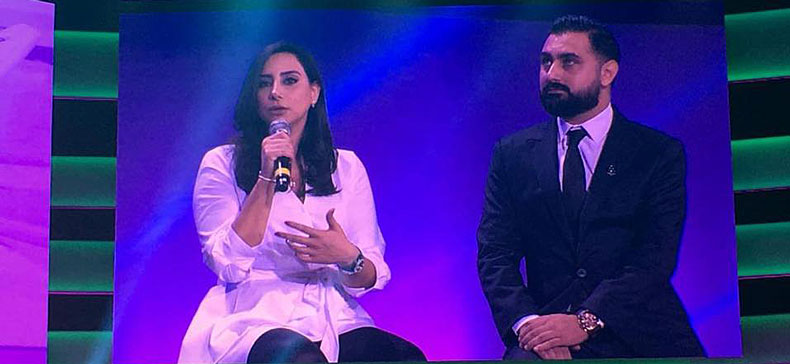 Years of experience and a powerful mindset helped them navigate through 2020 in Lebanon and all their markets. In few months they had to overcome revolutions, banks holding people's money, a 20$ online limit on lebanese credit/ debit cards, the August explosion, the deterioration of the lebanese pound, and the worst blow to the lebanese economy ever.
Not only they grew sales in 86 markets, sold millions of dollars in products yearly but this month they reached a top Diamond rank with Jeunesse Global.
Their story is proof that nothing is impossible in Network Marketing. They believe that If you learn and grow, the biggest challenges will become your biggest opportunities.
Gary says:
"no matter where you are, no matter what circumstances you are going through, and regardless of the environment you were raised in; if you decide to be an expert in network marketing, your life will 100% change to the better.
Jinane says:
"this is just the beginning for us and our markets, the bigger achievements will be in helping 100 leaders reach the top ranks".
About Jeunesse
Jeunesse is a global direct selling company with a mission to positively impact the world by helping people Look, Feel and Live Young, while empowering them to unleash their potential. The company's exclusive skin care, beauty and wellness products form a comprehensive Y.E.S. Youth Enhancement System.
With multilingual Distributor Support, back-office support, and a global enrollment system, Jeunesse utilizes a cutting-edge platform to share innovative products, training, and support through 32 fully operational offices to markets in more than 145 countries. Learn more at jeunesseglobal.com.
Recommended Distributors Jeunesse