Judy Daniel Achieves Diamond Rank At Valentus
June 2, 2021
By Team Business For Home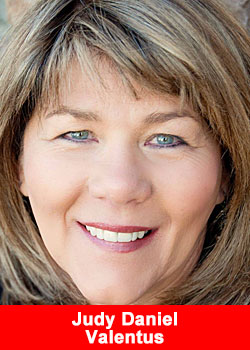 Judy Daniel stated upon het achievement:
I came to "learn as you earn", so I was totally shocked when my first weeks' pay was $1,928 and yes …. I did say week.
I really did not know what I was doing but I had the desire, and I was willing to work hard and be coachable. I was surrounded with amazing leadership that took the time to teach and mentor me.
I was excited for the possibilities and went to work hitting Diamond in record time. My story is a perfect example of teamwork.  
When I stop to reflect, I realize that Valentus was an answer to my prayers. I know so many people who work so hard, many with multiple jobs just to make it and yet their pay usually does not match their work and effort. This leaves many feeling hopeless and unable to improve their situations.
I can see and know in my heart that Valentus is a way for everyone and anyone to work and make money equal to their work and effort. I am grateful for the chance to help others make an income that allows them to live the life of their hopes and dreams with no more money worries. My only question is "may I"?
The freedom of being my own Boss and working from home with other likeminded individuals to improve the health and wealth of myself and others is me living my purpose and my joy. I am truly blessed.
If you are looking for ways to improve your life and those you love. Please consider the Valentus opportunity. I did not have a traditional education. I was married and raising my family at 15 years old.
So I know that whether your education came from books or life, it does not matter. All you need to be successful in Valentus is a desire, a great work ethic and to be coachable.  That is all you need and then roll up your sleeves and go to work. See you at the top.
About Valentus
In Latin, the word "Valentus" means "prevail," defined as proving to be superior in strength, power, and influence. Recognizing that, we could n0t have picked a more fitting name for a company that strives to be the example in an industry that deserves a leader to follow.
Since day one, our focus, our passion, and our commitment have been to create a company, a product line, and an opportunity built on a foundation of integrity.
From creating significant levels of income, to building strong networks, healthy long-lasting relationships, making new friends, participating in activities you never even knew existed, having the time to do the things you love with the people you love to be with, VALENTUS can help you PREVAIL in ALL of your goals. For more information please visit www.valentus.com
*Earnings Disclaimer
Results may vary and are not typical- place after any testimonial or income claim statement. Earning levels, rank advancement or income statements (including claims such as the ability to quit a job or achieve a luxury lifestyle) discussed here exceed average results achieved by all Representatives during the same time period, and are not necessarily a representation of the success or compensation that any particular Representative will receive. These should not be considered typical or average and may vary from person to person.
The ability to earn income under the Valentus Compensation Plan depends on many factors including the Representatives sales, business and social skills and experience; personal ambition and drive; availability of time and financial resources; and access to a large network of family, friends, and business contacts.
Valentus cannot and does not guarantee any particular level of earnings. Even if a Representative, who dedicates a significant amount of time, effort, and money may not achieve a meaningful level of income with Valentus.