Vasayo Humanitarians Collaborate With Non-Profit In Documentary Expedition To Africa
June 3, 2021
By Team Business For Home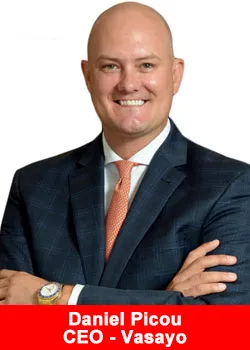 Nearly 30 Vasayo Brand Partners and corporate employees joined the Founders of Hearts and Hands for Humanity for a humanitarian expedition to Tanzania, Africa, May 15–25, 2021.
Hearts and Hands for Humanity provides clean water to communities in Tanzania using an innovative tool called The Center Earth Drill, which can drill up to 250 feet below the earth's surface, creating wells that reach clean water buried underground.
One hundred percent of Vasayo Brand Partner contributions to the charity go toward building wells—no administrative costs or salaries are taken out.
This past May's mission trek to Tanzania served three main purposes: to build a clean-water well at Msaranga Secondary School in Moshi, Tanzania; to deliver much-needed goods and monetary resources to both the Neema Village (a baby orphanage in Arusha, Tanzania) and the Faraja Home (a home for special needs children in Kahe, Tanzania); and lastly to capture the 10-day excursion on video for a documentary to debut early next year at Vasayo's International Convention in Salt Lake City, Utah.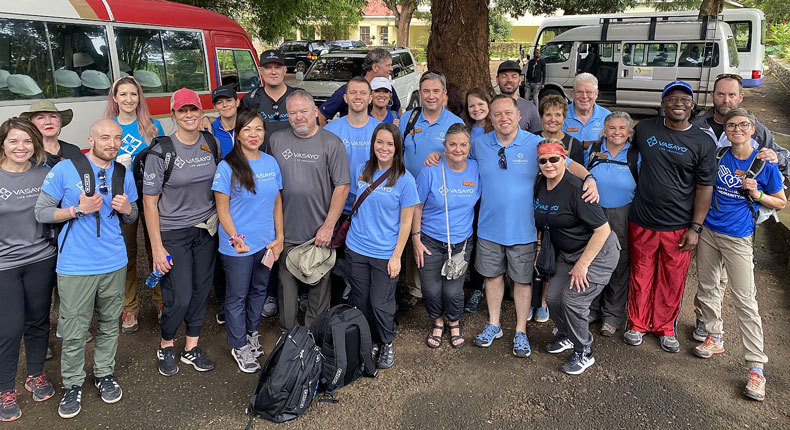 "A lot of folks out there know that Vasayo Brand Partners are passionate about our liposomal nutritional, beauty care, and CBD products,"
says Daniel Picou, Vasayo Founder & CEO.
"What they also need to know is that our Brand Partners have servants' hearts. In just a few years' time, their donations have built 109 clean-water wells in Tanzania, which serves hundreds of thousands of individuals and solves a lot of daily problems for families in that part of the world.

We are making an impact on education, providing jobs, and bringing villages together based on something they all need so desperately. This documentary is going to tell that important story and open up eyes and hearts in the process."
The film crew interviewed dozens of local community members and officials, as well as students from Msaranga Secondary School, the site of the most recently completed well.
"What an amazing, life-changing trip," said Joseph Wilkins, the documentary's Director. "I'm excited to start reliving it all through the editing process and already know this special project is going to be amazingly well-received."
The currently untitled documentary is slated to be released in January 2022.
About Vasayo
Vasayo is a direct sales company based in Pleasant Grove, Utah. For passionate people who seek abundance in life, we create products that promote wellness, enhance beauty, and support daily renewal.
Through our science, we maximize the delivery of nutrients to the human body using liposomal technology and other advanced delivery systems. And through our mission to bless 1 million lives, we empower our Brand Partners to change the world. For more information, visit vasayo.com. Follow Vasayo on Facebook or Instagram.
About Hearts and Hands for Humanity
Hearts and Hands for Humanity is a registered 501(c)(3) non-profit solution that was founded to engage family and friends in our humanitarian efforts, with the hopes to make a small difference within the world we live. For more information, visit heartsandhandsforhumanity.org/.
Recommended Distributors Vasayo