Global Direct Selling Sales $325 Billion In 2020 And 250 Million Distributors
July 6, 2021
By Team Business For Home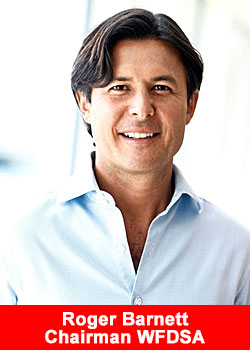 Below figures are based on the WFDSA combined members sales.
We estimated Global Sales for the Direct Selling industry / Network Marketing/ MLM at $325 Billion and 250 million representatives/distributors.
Many Direct Selling Companies all over the world choose not to be a member of the WFDSA.
The World Federation of Direct Selling Associations (WFDSA) today announced global direct sales of USD 179.3 billion for the year-ended December 31, 2020.
Excluding China1, worldwide retail sales showed a year-over-year increase of 5.8% with all regions around the globe experiencing increases in sales in 2020 versus 2019.
Global results, including China, resulted in a sales increase of 2.3%. The industry is growing at a healthy pace with 3-year Compound Annual Growth of 3.0% (excluding China).
Global sales force is 125.4 million independent representatives/distributors, a 4.3% increase over 2019.
This figure includes more than 65 million Independent Representatives who are actively working to build their direct selling businesses either as a full-time career or part-time to earn supplemental income.
During 2020 the global pandemic, direct selling experienced the increased use of online tools and video meetings and welcomed social interaction for customers during the isolation due to countrywide lockdowns.
These changes were instrumental in helping direct selling representatives adapt and respond to the challenges of the pandemic, and were a key driver of increased sales and representative growth.
China was particularly challenged during 2020 by the pandemic, since the market was still recovering from the unrelated government restrictions on meetings1 during the first part of 2019, when COVID-19 hit with another major prolonged disruption.
Some markets, most notably Argentina, also faced significant inflationary impact that compounded the challenges during 2020.
While some markets with more severe COVID-19 impact, and/or less developed technology or supply chain infrastructure may have been less resilient, the overall global industry growth during 2020 underscores the strength and adaptability of the industry.
Founded in 1978, the World Federation of Direct Selling Associations is the leading international, non-governmental, voluntary organization representing the global direct selling industry in more than 170 countries through more than 60 regional and local direct selling associations
1.  During Q1 of 2019, the Chinese Government implemented a 100 Day Review of the nutrition supplement industry.  While this action was not related specifically to the direct selling industry, it had a significant impact on certain sectors of the industry.
About the WFDSA
WFDSA was founded in 1978 by 12 Direct Selling Associations.  The Federation was set up to address various direct selling issues around the globe by allowing DSAs the ability to share information, strategies and to plan common practices. The WFDSA is based in Washington DC, USA.