Arctic Nutrition First Half Of 2021 Revenue Up 140%
August 17, 2021
By Team Business For Home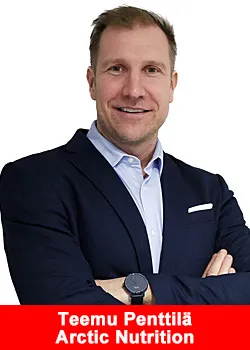 Arctic Nutrition based in Finland experienced strong growth in the first half of 2021. Turnover was over 140% higher than in the corresponding period in 2020.
This was mainly due to a new product launch in the beginning of 2021 and a well executed growth strategy.
We did a lot of work with the new product Flow triple effect energy drink. It is so great to see, hear and experience the satisfaction of our customers. People quickly feel the impact of rising energy  and many have also gotten help with weight management.
Said Teemu Penttilä, CEO and founder of the company.
For the later period of 2021 the company is expecting even bigger growth. As part of the company's growth strategy Arctic Nutrition is soon going to have its next product launch of the year. This will have a huge effect on already booming sales.
Mr Penttilä added,
Future is looking bright as we get to the next phase of our global growth strategy. Once the next generation of innovations arrive, this company is going to be an amazing partner to our customers and representatives.
About Arctic Nutrition
The company got started when the founder, Teemu Penttilä, CEO, learnt through the illness of his loved one how important it is to understand the functioning of human cells and how crucial their well-being is for living a long and happy life.
During the whole process he collaborated with scientists from Finnish universities.They helped and encouraged him to start making a difference. Operating in Finland, Germany, Estonia and Sweden the company is consistently looking for new partners to expand new market areas. For more information please visit arcticnutrition.com/en