Crowd1 Is At The Forefront Of Digital Marketing
September 27, 2021
By Team Business For Home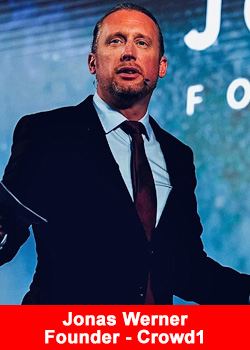 The future is digital. We all know that; but there's only one network marketing company that has truly embraced this, to the benefit of their members: Crowd1.
Crowd1 has thrived during the Covid-19 pandemic, growing ever larger and gaining a multitude of new members. The main reason? Its unique position as a company focused on online business and digital products. Their members have been given the opportunity to reach out to a truly worldwide audience – something other companies that rely on face-to-face interaction have not been able to do.
Furthermore, its stable of products appeal to a wide audience with many different interests. Gamers have everything they can ask for with Miggster and PLANET IX (the world's most exciting online game, currently in its launch phase); learning opportunities are legion with the personal and professional growth tool Mindoe; and travel buffs have access to great discounts, deals and promotions on LifeTRNDS. What other company can offer this much choice?
Crowd1 has most certainly been disruptive in the network marketing arena. The world of network economy and crowd thinking has made all the difference to the success of its members.
They call it "Crowd Marketing".
What exactly does that entail? Quite simply, by using a device that fits in the palm of your hand – your phone – you can reach out to millions of potential members.
Their digital entrepreneurs use their devices to market the aforementioned products to a worldwide audience, who in turn employ their skill to get others involved in the use, marketing and enjoyment of their products.
Crowd1 members get access to some phenomenal discounts, deals and opportunities – and the Crowd Marketing model gives them the chance to share these with others.
As the world speeds towards a more connected future, companies – including those in the network marketing sphere – need to be nimble and adapt to the changing demands and preferences of their target audiences. Crowd1 has anticipated this and has based their business model around it.
That is why they are a key player and leading figure in the field, growing ever bigger and expanding ever more. For them, the future is already here.
About Crowd1
Crowd1 is an established online social community and marketing company registered in Dubai, UAE, with a unique and empowering vision to unleash the opportunities provided by global marketing.
At Crowd1 we are proud to be democratizing access to the next revolution in the digital space, online crowd marketing. With an extensive and swiftly expanding community of passionate and highly motivated entrepreneurs, we aim to make Crowd1 the pre-eminent name in online marketing. For more information please visit www.crowd1.com