ADR Studio Honored Among Gold Award Winners In 2021 MarCom Awards
October 28, 2021
By Team Business For Home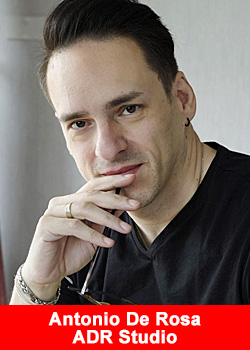 ADR Studio, specialised marketing and communication firm in MLM and Direct Sales has garnered 2 Gold awards in the 2021 MarCom Awards, placing the youth collective's agency among the top award winners in this year's competition.
ADR Studio was recognized in Digital Media | Website | Marketing, PR, Advertising Agency for its work in digital marketing and communication projects, and another prize has been assigned to the awesome Apple Glass concept born from Mr. Antonio De Rosa's pencil, CEO of ADR Studio.
The Gold award is a big competition's honor: it is assigned to those entries that meet excellent standards for quality, creativity, and resourcefulness set by the Association of Marketing and Communication Professionals judging panel.
"Our work in marketing and communication is born from a full and continuous commitment. Thanks to the joining of professionalism able to put together a wide range of skills and capacities, we can offer top solutions to our customers.

Today we are honored that our work has been recognized for accomplishing high creative standards of the judging panel of marketing and communication professionals,"
remarked ADR Studio Chief Executive Officer Antonio De Rosa.
The MarCom Awards is a prestigious international competition that recognizes outstanding achievements in marketing and communication. The result acquires greater importance by considering the high participants' number in this year's competition.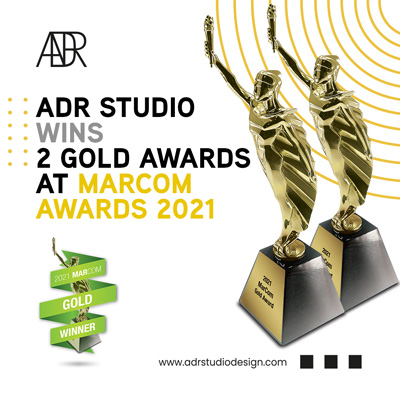 There were over 6,000 entries from 41 countries in the 2021 competition, and Approximately 24 percent were Gold Winners.
Competition bestowed the prestigious MarCom Gold statuette on some of the world's top businesses and communication firms such as Amazon Science, Deloitte Digital, Forbes, Harvard University, Morgan Stanley, PepsiCo, and Usana.
About ADR Studio design
ADR Studio is a collective of high-level professionals with competencies and expertise in several fields. Specific attention is given to the areas of Information Technologies and Networking Marketing.
The combined experience of the founder and the core team in those fields exceeds 50 years. ADR Studio follows every process within the project without lost any detail or client desire, recognizing the importance of listen, perform deeply background study, work with empathy always by assuring dynamic interaction. more information please visit www.adrstudiodesign.com
About MarCom Awards
MarCom is one of the oldest, largest and most prestigious creative competitions in the world. MarCom is sponsored and judged by the Association of Marketing and Communication Professionals (AMCP).
From 1994 the international organization consisting of thousands of creative professionals and as part of its mission, AMCP fosters and supports the efforts of creative professionals who contribute their unique talents to public service and community organizations. Over the past few years, AMCP has given almost $300,000 to charitable causes.