Amplifei™ Announces PURE 47
October 19, 2021
By Team Business For Home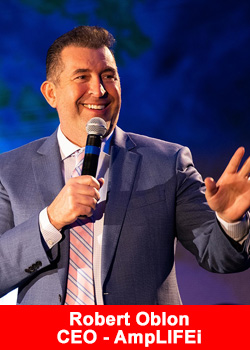 Amplifei™ Announces PURE 47, The Revolutionary New Product With Spherical Nano Silver To HAPInss.com.
HAPInss Brands is a Nutritional Science company that provides the latest in product technology to Amplifei™, a health and wellness company experiencing unparalleled growth the first quarter of 2021.
PURE 47 is a natural, elemental way to supercharge your immune system.
The HAPInss™ state-of-the-art formulation and manufacturing process, blends the highest-grade silver nanoparticles with pure deionized water, guarantying stronger results and greater absorption rates, than many other products found around the world.
"Having been in the industry for over three decades, I have witnessed a number of attempts to bring Silver-based supplements to the marketplace which for centuries have been shown to be beneficial to human health.

PURE 47 is extremely unique, unlike colloidal and other forms of Silver,"
says Larry Cantrell, President of HAPInss Brands™️.
Pure47 is made with only two ingredients 99.99% Silver nanoparticles and pure deionized water. There are no fillers, additives, salts or proteins. Due to the tiny particle size and purity, you get a superior silver supplement with only the highest quality, safety and potency on the market.
"We have strived to continue to bring only unique and one-of-a-kind products into our business"
says Robert Oblon, Founder of Amplifei™.
"Having products you cannot get anywhere else is a very important element of a successful Direct Selling company, and adding this product is certainly that."
About AmpLIFEi™ and HAPInss Brands™
AmpLIFEi International™ is a health and wellness lifestyle company with exclusive marketing rights for HAPInss Brands' products serving freelance entrepreneurs.
These two Companies combined give customers and its freelance entrepreneurs more options to improve their lives in a more complete way. For more information about AmpLIFEi™ please visit www.AmpLIFEi.com
HAPInss Brands™ is a Nutritional Science company providing people with the latest technological advances specific to amplifying the state of wellbeing, also known as happiness. For more information about HAPInss Brands™ please visit www.HAPInss.com.
Recommended Distributors Amplifei