APLGO Takes 42 Distributors To A Deserted Island
October 7, 2021
By Team Business For Home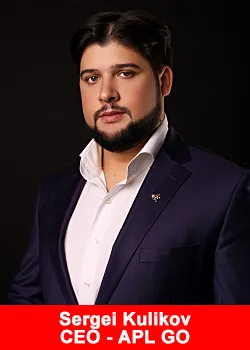 Did you hear about the once in a lifetime event APLGO hosted for its Leaders? The news about the APLGO "Summer Academy" is making its rounds and creating quite a buzz in the industry.
The Company hosted a Survivor-style event for its Associates. On an absolutely uninhabited island in Panama, 42 participants spent 4 days being tested, physically, emotionally and mentally by going through some of the most extreme challenges.
Each challenge had its own purpose. Before kicking off the events, the President of APLGO personally worked with the participants and gave unique training sessions.
For example, the Leaders learned how to let go of grudges by swallowing their pride along with swallowing live creatures such as worms and other insects.
They crawled through mazes filled with snakes, cockroaches, and other crawling and flying creatures.
The participants overcame a huge number of challenges, both on land and in water. These contests were designed to do one thing, test their courage, team spirit, and test their faith in themselves. They not only stepped out of their comfort zone, they also increased their potential as individuals and Leaders.
The event began with a jump into the water from a helicopter. Also participants had to put personal belongings for the duration of the trip in a small duffel bag which they would not have access to.
The event was several times more intense than the famous TV show, because for four days the participants went through 40 grueling trials. There was practically no free time.
The teams were given food during the trials and were required to cook it outdoors. They also ate and drank from raw coconuts and of course, they were provided with our legendary product Acumullit SA.
The competitors slept in small bamboo huts without windows or doors, some slept right underneath the stars. You may ask, "what is all this for?"
APLGO saw a record number of top qualifications in September:
21 National Directors,
8 International Directors,
10 Prime Directors,
3 Ambassadors
Among the Ambassadors was the winner of the Academy who received a new all electric Tesla vehicle.
The participants of Wild Panama were transformed in ways they could never have imagined. These participants entered the competition with goals on improving their business and their life, and left with life skills that will help them achieve their goals!
They completed rigorous challenges over the four days, now things such as creating a presentation or prospecting will be a simple task to them. They aim to take APLGO from a modest, unknown Company to a household name.
There will be a grand event celebrating APL GO's 10th anniversary very soon. The Company's management will share plans to launch a dozen new countries in Southeast Asia, Latin America, Africa and Australia.  While APL GO has been around for 9 years, the Company is still in its infancy with regards to the Direct Sales industry.
Developing out of the Russian-speaking community, the company has overcome difficulties, gained experience, launched its own production in Europe and is ready to declare itself to the entire world.
When the company is ready to officially launch, it will undoubtedly do so beautifully. You can follow APL GO on its social networks (link) and join the promising business.
About APLGO
APLGO is an 8.5 year old company now in whisper launch in the US, Canada, Australia, Mexico and Peru. Our experienced corporate team is dedicated to your success and led by owner Sergei Kulikov, a successful, international network marketing leader.
Our head office consists of six departments and sixteen divisions, with 14 global warehouses and more to come.. We consult with top-tier providers to ensure every aspect of the business is solid and scalable.
We believe the best companies create an amazing culture by providing  a positive atmosphere for every distributor and treat our employees and customers with respect.
Founder and CEO Sergey Kulikov made his first $1,000,000 at 21 years of age. He is the author of an online educational platform used within APLGO since 2014 that tracks and manages Associate efficiency. For more information please visit us.aplgo.com
Recommended Distributors APLGO