For Vasayo White Diamond Gilbert Anderson Experience Matters
October 8, 2021
By Team Business For Home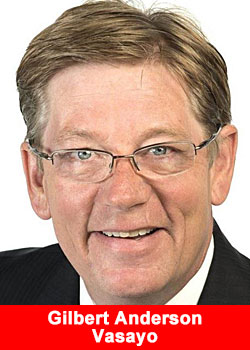 After nearly two decades of building independent businesses as a network marketer, Gilbert Anderson decided to retire in 2015.
Three years later, Anderson came out of retirement to enroll in Vasayo and "do it one more time," as he puts it.
"I joined Vasayo for one reason after meeting Founder and Chairman Dallin Larsen and the leadership team, and that reason is: experience matters," Anderson says.

"I knew the Vasayo team would give me and my team the best opportunity to win."
Anderson's enthusiasm for network marketing was also reignited by Vasayo's liposomal-delivery based lineup of nutritional supplements and skincare products.
"The change these products make in people's lives, in my life, in my family's lives, and in my team's lives is extraordinary.

These are the greatest products in the world, hands down."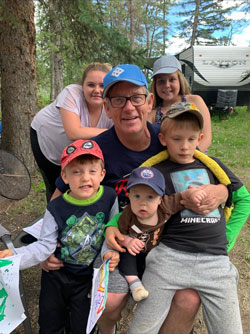 Anderson's initial reads on Vasayo's products and the company's ability to help him win has proven to be on target, as he's risen to the rank of White Diamond in just two-years' time since enrolling as a Vasayo Brand Partner.
Anderson believes that no one can win on his or her own in this industry, and so his strategy has been to build teams of leaders and then have those leaders develop additional teams of leaders.
He advises fellow network marketers to have long-term vision, be quick to forgive, and allow themselves time to grow.
"Network marketing is the greatest way for average and ordinary people like me and you to go out and do something extraordinary in life," Anderson says.

"If you keep growing and make sure you do daily business-building activities, you can turn your dreams and  goals into realities."
About Vasayo
Vasayo is a direct sales company based in Pleasant Grove, Utah. For passionate people who seek abundance in life, we create products that promote wellness, enhance beauty, and support daily renewal.
Through our science, we maximize the delivery of nutrients to the human body using liposomal technology and other advanced delivery systems.
And through our mission to bless 1 million lives, we empower our Brand Partners to change the world. For more information, visit vasayo.com. Follow Vasayo on Facebook or Instagram.