The Happy Co. Transformation Challenge Bringing "More Happy"
October 12, 2021
By Team Business For Home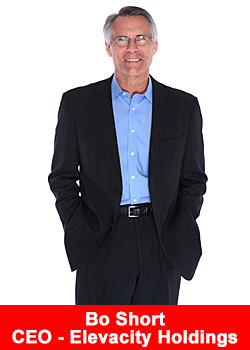 The Happy Co., a leading producer and distributor of nootropic, functional beverage products with a focus on health and wellness, held a 90-day Transformation Challenge for users of its Weight Loss System to bring 'More Happy' to the world.
Participants could share photos or videos of their healthy transformations on social media for a chance to win.
The Happy Co. Weight Loss System includes a Birthday Cake, Vanilla or Mocha shake designed to curb cravings, Energy Caps designed to keep you energized all day and a calming Chill Drink intended to help you relax and reset for the night.
To enter, those involved with the Transformation Challenge posted their healthy "glow up" on Facebook or Instagram using the hashtags #myhappychallenge or #fitandhappychallenge. The five $1,000 grand prize winners were just announced:
Theresa Straub
Laura Chandler
Emily Cook
Ashley Goodroe
Crystal Herzog
Winners were chosen by a panel of impartial judges who reviewed posts based on authenticity, impact and creativity.
"With this Transformation Challenge, we want to celebrate our customers who are using The Happy Co. products to feel and look their very best,"
said Garrett McGrath, president of The Happy Co.
"The world needs more happiness right now, and we want to be a part of that by having our customers show how these products have positively impacted their lives."
About The Happy Co.
The Happy Co., formerly Elepreneurs, launched in February 2021 with an established foundation of successful nootropic, functional beverage products that enhance mood, boost energy, enhance sleep, and make you look and feel like a younger person.
The Happy Co. starts with products but does not end there. We are a lifestyle and a dose of happy. For more information about The Happy Co. go here.
Recommended Distributors The Happy Co.