ibüümerang Diamonds Shine Bright In Dubai
November 4, 2021
By Team Business For Home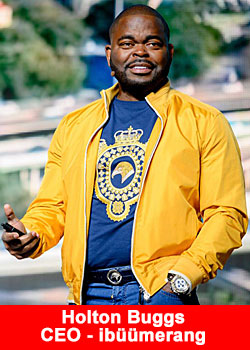 Diamonds in Dubai event was everything the Diamonds dreamed it would be and more. After the VISION 24k event, the Diamonds spent an additional 5 days exploring the exotic and incredible city of Dubai.
All of the Diamonds had premium accommodations at Dubai's iconic ocean-themed five-star hotel: Atlantis, The Palm Jumeirah. The property, noted at over 116 acres (47 hectares), was so expansive that the Diamonds couldn't explore it all in the time they were there.
From trekking through a Desert Safari and marveling at the Butterfly Gardens, to exploring the Spice and Gold Souks, and spending the final evening cruising on a Yacht, Diamonds in Dubai was packed with fun, excitement, quality time, and unforgettable memories.
Every Diamond on the trip stated their amazement at the experience, and the trip will live on in their memories forever.
Watch the film below to experience the excitement of Diamonds in Dubai:
About ibüümerang:
Officially launched on September 1, 2019, ibüümerang's vision is to be a consumer-centric company focused on the philosophy of giving back.
ibüümerang's mission is to create a worldwide movement to empower people via the PRIB™ (Perpetual Residual Income Builder™), to provide an opportunity to succeed without selling by offering a 5-Star Lifestyle at 3-Star Prices™, and to support The BüüM Foundation in providing an abundant life for every child on the planet.
For more information on ibüümerang, its top tier executive team, and its overarching philosophy, visit the company website at www.ibuumerang.com.
Recommended Distributors iBuumerang