Lyconet's Partner myWorld Revolutionizes Advertising With The @media box
November 25, 2021
By Team Business For Home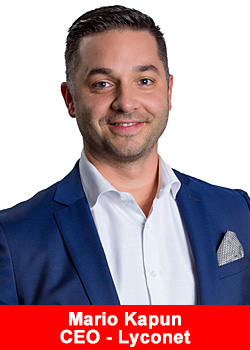 According to a Lyconet press release:
myWorld has come up with a highly innovative product for its customers, which also opens entirely new opportunities for Lyconet Marketers. We are, of course, talking about the @media box.
The @media box is a complete game changer not only for myWorld customers and Partners but also for Lyconet Marketers and their business. It ingeniously unites the myWorld shopping experience with the consumption of advertising, and additionally enables its users to benefit from this combination.
Thus, one can say that myWorld revolutionizes today's advertising sector with the @media box. But how exactly does the @media box work?
Watch ads and benefit
The @media box is a device that can be connected with the TV. It combines all myWorld channels and platforms, for example myWorld.com and the travel booking platform travelWorld.com, in one simple product. myWorld customers, but also Lyconet Marketers, who use the @media box receive access to a wealth of ads – which are of particular interest to them – from myWorld and external Partners.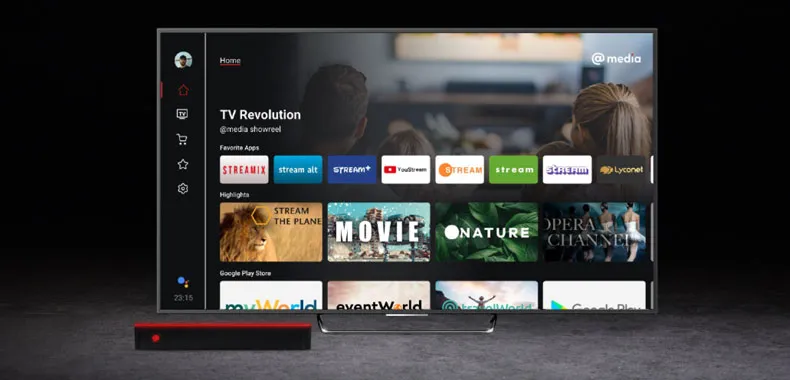 They can even decide individually how many ads they want to have displayed and on which topics. They will see these in a split screen format on TV while they are streaming a movie or playing a video game; so, while doing things they are doing daily anyway.
The best about it: For every ad watched, the users of the @media box receive Cashback and Shopping Points, and they can buy the desired product shown in the ad with one simple click on their remote control.
Free career boost
Lyconet Marketers can either use the @media box themselves or they can give it to the customers of their Organization.
As soon as one of the customers uses the @media box, also the respective Lyconet Marketer – from whom the customer has gotten the @media box – will receive additional benefits, which will help him to boost his career even more efficient and faster.
But that's not all: The Lyconet Marketers get the @media box for free when placing a one-time Benefit Voucher order. Those who are eager to learn more about the @media box can find more details at www.atmedia.digital.
With the @media box, myWorld opens its customers and Partners the door to an unprecedented shopping experience, and at the same time makes it easier for numerous motivated Lyconet Marketers to raise their success to the next level.
About Lyconet
The Lyconet brand offers those who are interested the opportunity to establish one's own business as an independent entrepreneur, to enthuse consumers across the world with the benefits of the myWorld Benefit Program and to sell customer loyalty programs to small and medium-sized enterprises.
As a marketing specialist, Lyconet provides a wide range of professional training, services and tools, in order to offer its sales partners (Lyconet Marketers) the best possible support in their business activities.
Lyconet thereby ensures that the myWorld Shopping Community is continuously expanded in terms of Customers and Partners while more and more Lyconet Marketers are joining Lyconet. For more information please visit www.lyconet.com