Neora Celebrates Women's Entrepreneurship Day
November 18, 2021
By Team Business For Home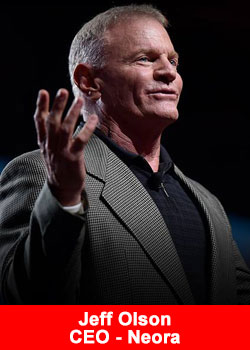 As the world celebrates Women's Entrepreneurship Day on November 19, 2021, Neora continues to be a champion for women around the world by giving them a springboard for creating a better life.
While the global relationship marketing giant welcomes anyone who is looking for a change, Neora is especially proud to be an affordable and accessible business opportunity for both stay-at-home and single moms, retired grandmothers, and any Girl Boss who wants a career and lifestyle that fits her unique needs.
A Customized Business Model
According to the Direct Selling Association, more than 80 percent of independent salespeople in direct sales in the United States are female. With low startup costs, flexible schedules, and virtual workspaces, direct selling helps level the playing field for women by giving them the freedom and flexibility to build their business from anywhere in the world.
With just a phone, tablet or laptop and internet access, Brand Partners can run their business from the carpool lane, the bleachers at soccer practice, or from home during the school day. Timewise, Neora gives people the option to work as much or as little as they want, depending on their goals .
A Culture of Empowerment
If you have the drive to succeed, the direct selling industry can be the perfect entrepreneurial opportunity. Many people turn to entrepreneurship because they want to be able to control their own destiny and help others to do the same.
Neora's core mission is to make people better, and when people feel better about themselves, they are more likely to go out and make the world a better place. As soon as someone enrolls as a Brand Partner with Neora, they are supported every step of the way.
With 24-hour access to resources including marketing materials, motivational training and tools for success, it has never been easier for entrepreneurs to build a thriving business focused on making people look and feel great.
Building Stronger Relationships
Women are drawn to Neora because it is a relationship marketing company. Networking and relationship building are why this industry continues to grow: people want to buy products from people they trust.
A business transaction with a quality product that is made on good faith can build a customer base that lasts a lifetime. Neora's exclusive age-defying skincare and wellness products, made with patented ingredients and exclusive formulas, help people to look and feel their best.
By selling products that provide real results, Brands Partners strengthen their connections with the people they serve, creating bonds of trust.
About Neora
Neora is a global relationship marketing company with age-fighting products crafted from cutting-edge research and science.
Founded in 2011, Neora has shattered industry sales records while developing a strong customer base in North America, Latin America, Europe, and the Asia-Pacific. Neora is committed to providing excellent product supported through science. For more information, please visit neora.com.
Recommended Distributors Neora