Video How To Build Your MLM Business Online – By Hanso Legend Denis
December 24, 2021
By Team Business For Home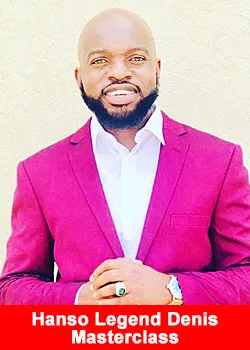 For the Business For Home Masterclass event 2021 Hanso Legend Denis presented in a 20 minutes video:
"How To build Your Network Marketing Business Online".
Accumulating over 16 years of experience in the industry, Hanso Denis AKA "Coach Legend" has definitely proved himself as an ultimate professional in network marketing and have indeed earned the name for service to many leads to greatness.
Top earner Hanso Legend Denis, 35 years old, has already accomplished more than most people accomplish in a lifetime. And he is on a mission to make this happen to others, too.
Coach Legend currently travels the world to help others become financially fit. He does this by providing an effective suite of financial services that helps individuals understand the importance of credit and wealth building.
Subtitles are available in:
German

Dutch

French

Arabic

Danish

Spanish

Russian

Polish

Filipino

Portugese

Italian

Other languages on request (mail to our: Support Desk.)
Legend, together with his team, is moving from place to place in order to reach as many people around the world that are in need of making extra income.
Like most people his age, Coach Legend actively posts and shares his life on Instagram www.instagram.com/coachlegendary
But unlike most people his age, he's not just showing off a collection of shoes, but luxury cars, property investments, and his businesses or vacation travels.
He shares his story not just by the picture but also through his captions. He once wrote,
"People ask me everyday why do you still work as hard as the day you started? They say, you have the cars and the house, when are you going to take a break?

I can tell you I won't stop or slow down because it's not about me anymore. It's about impacting thousands of lives around the world and giving people a real opportunity to achieve the things they desire."
Coach Legend serves as an inspiration, especially to his team. He is not just a boss but a great example to them on what can take place when someone truly commits. This young man from Haiti used to be a full-time college student-athlete. When he was 19 years old he was introduced to network marketing.
But according to Legend, it's not just hard work alone that brought his success but it's through his work ethic, focus, consistency, and commitment as well.