ibüümerang Virtual Event Attended By Thousands
December 22, 2021
By Team Business For Home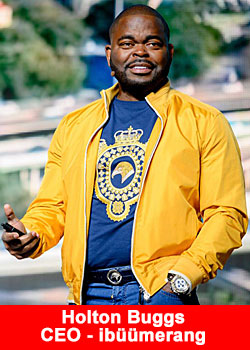 The one-day event drew in thousands of virtual attendees delivering awe-inspiring training and announcements. Led by Holton Buggs, the CEO and Founder of ibüümerang, Dream Night's presenters featured Diamonds speaking about how dreams can become a reality through the right actions.
After previous company hints at big news being dropped on Dream Night, the event's jaw-dropping reveal was announced: the launch of Exccelr8 (EX8). The EX8 app is an industry game-changer by its unique design that allows app users to view, agree, and duplicate Trade Ideas. The Trade Ideas are identified, vetted, and verified by experienced and profitable traders in the forex markets.
ibüümerang Dream Night: Where Dreams Become a Reality
After the EX8 introduction, Mr. Buggs expressed how he was "thrilled to launch EX8 for our trading community," and concluded Dream Night by setting the tone for the future.
Mr. Buggs closed out Dream Night by stating,
"Using the philosophy of 5, 4, 3, 2, 1, Liftoff – you can become a Diamond if you apply it consistently for 12-18 months, and 2022 is going to be the year of the Diamond"
Watch the video below to relive the excitement of Dream Night:
Already gearing up for 2022, ibüümerang will be hosting the next life-changing event: Xccelerate Action in Houston, Texas on March 12 – 13, 2022. Live tickets are already over 50% SOLD OUT – live and virtual tickets are currently available at ibuumevents.com
About ibüümerang:
Officially launched on September 1, 2019, ibüümerang was founded with the vision to be a customer-centric company focused on giving back without expecting anything in return. ibüümerang crystalized its mission with a strong focus on "Travel and Trade," with exclusive lifestyle products and services to improve the lives of Ambassadors and customers.
ibüümerang pioneered the concept of "you only earn when your customers save," and supports the BüüM Foundation in providing an abundant life for every child on the planet.
For more information on ibüümerang, its top-tier executive team, and its overarching philosophy, visit the company website at www.ibuumerang.com.
Recommended Distributors iBuumerang