Neora: Be Your Own Boss
December 14, 2021
By Team Business For Home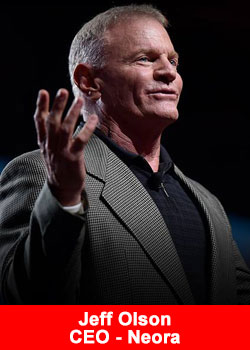 The explosion of the gig economy over the past decade has gained popularity with millions of people who are looking for low-cost and convenient opportunities to add extra income to their lives.
According to a McKinsey Global Institute survey, 56% of people actively engaged in gig economy do so for supplemental income.
Neora understands the many benefits a side-hustle can add to people's lives, such as more time with family, extra money to pay off debt, contribute to a college fund, or sharpen their life skills. Here are four reasons why Neora is a great option for a successful side hustle.
The Ability to Earn Extra Income
The Neora opportunity is the perfect side-gig if you are looking for extra income to add to your household. Whether it's saving money for you child's college tuition, paying off consumer debt or funding a family vacation, Brand Partners get the chance to offer best-in-class, age-fighting products that practically sell themselves.
With a recession-proof business model, during the pandemic Neora still exceeded sales goals, increased enrollment and launched new product lines, making it one on of the best places to work in direct selling in 2021, according to Direct Selling News.
A Flexible Schedule the Fits Your Lifestyle
The traditional 9-to-5 work day is quickly becoming an outdated concept. The rise of the gig economy affords many people the freedom of a flexible schedule.
Neora's Brand Partners can work anywhere at any time, as long as they have an electronic device with online access. What's more, your Neora business will give you what you put into it. You can work as little or as much as you want and design it to fit your lifestyle.
Be Your Own Boss
There is nothing more empowering than starting and running your own business. Neora encourages to entrepreneurial spirit because of the edge it gives people on their road to success. The mindset of an entrepreneur instills confidence, resilience and grit, all which point to a greater life satisfaction.
The Neora opportunity gives entrepreneurs the choice and control to build a better business by offering groundbreaking and life-enhancing products in skincare, hair care and wellness for their customers. Neora's product categories are some of the most popular in the health and beauty industry, offering unlimited opportunities for Brand Partners to continue to improve their sales.
Improve Your Social Skills
Many of Neora's Brand Partners say the social aspect of their business is a bonus that brings purpose, meaning and fulfillment to their lives. Being a Brand Partner can give you the platform to build your own personal brand, bring you out of your comfort zone and build your confidence.
With a mission of making people better, Neora's business opportunity continues to give Brand Partners the ability to find success while changing lives in a positive way.
By offering innovative, scientifically proven products that provide real results offered in casual social settings, Brand Partners create business relationships that foster trust—which creates a customer and friend for life.
About Neora
Neora is a global relationship marketing company with age-fighting products crafted from cutting-edge research and science.
Founded in 2011, Neora has shattered industry sales records while developing a strong customer base in North America, Latin America, Europe and the Asia-Pacific. Neora is committed to providing an excellent product line based in real science. For more information, please visit neora.com.
Recommended Distributors Neora