Vasayo Diamond Kimon Lee Leads With Consistence & Long-Term Vision
December 16, 2021
By Team Business For Home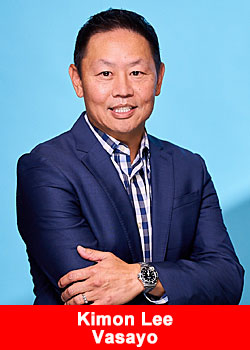 When Kimon Lee joined Vasayo three years ago, he was looking for an opportunity that matched his long-term mindset.
He understood that when you put in enough hours sharing a great product and business model, eventually the right entrepreneurs start to see the opportunity as well. As it turned out for Kimon, that opportunity was with Vasayo.
"After meeting [Vasayo Founders] Dallin A. Larsen and Daniel Picou, I realized that Vasayo was different,"
Lee says.
"Nothing replaces thirty-plus years of experience; and the intentions of the founders to bless a million lives financially and spiritually through healthy living spoke to my spirit."
Although Kimon is a decades-long industry veteran, he came in prepared to build consistently from the ground up as he was determined to "show and not tell" his team. This build-belief-through-action approach allowed Kimon to hone his mentorship skills all the way to the rank of Diamond Executive!
"I have loved the opportunity to see lives change and to mentor so many people to success.

This year I was blessed to play a small role in someone being promoted to Diamond. I know this won't be the last time that happens with Vasayo"
Kimon advises hardworking network marketers to let each of their personal visions become their North Stars because he says by knowing exactly where you want to go, you will easily navigate through any obstacle.
"Determine your destination and set your focus on the most important things. This will help you steer away from distractions and concentrate on getting results.

We all have seasons, and seasons will change. Just get through your season.

Continue to do the daily things that matter to grow your business and remain focused on growing leaders and teaching them the Vasayo system." 
Lee says.
About Vasayo
Vasayo is a direct sales company based in Pleasant Grove, Utah. For passionate people who seek abundance in life, we create products that promote wellness, enhance beauty, and support daily renewal.
Through our science, we maximize the delivery of nutrients to the human body using liposomal technology and other advanced delivery systems. And through our mission to bless 1 million lives, we empower our Brand Partners to change the world. For more information, visit vasayo.com. Follow Vasayo on Facebook or Instagram.