Video How To Free Yourself From Limiting Beliefs In Your MLM Business – By Shirley Mae Sibulan
December 29, 2021
By Team Business For Home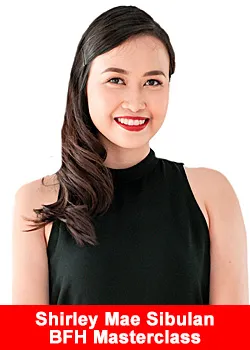 15,000 Network Marketing Professionals from around the world came together in 2021 for an immersive generic training experience, a Masterclass:
"How You Can Become A Rising Star"
35+ International Top Speakers, Coaches, Mentors and Rising Stars presented their trainings.
Shirley Mae Sibulan from the Philippines is a multi million Top Earner in the Direct Selling Industry. She is the company Top 1 overall earner for three consecutive years.
She is the Founder of "Blast", the biggest team in her company and a proud recipient of multiple travel incentives as well as Audi R8, Ferrari California 30 and Audi Q5 car achiever.
Shirley Mae is a graduate of BS Psychology from the Polytechnic University of the Philippines.

Despite having a degree, she never experienced being employed as she went straight to becoming a part of the network marketing industry.
Growing up, Shirley Mae witnessed how her parents work hard in order to provide for their needs. She is the 3rd among 4 siblings. Her dad is a retired Philippine Navy and former college professor teaching criminology while her mom is a former nurse, turned OFW in Saudi Arabia.
Shirley presented, for a worldwide audience from 100+ countries, in a 20 minutes video:
" How To Free Yourself From Limiting Beliefs In Your Network Marketing Business"
Subtitles are available (use the cc button) in:
German

Dutch

French

Arabic

Danish

Spanish

Russian

Chinese

Portugese

Italian

Other languages on request (mail to our: Support Desk.)