Can Network Marketing Really Change Your life?
February 15, 2022
By Team Business For Home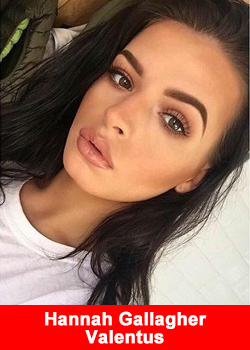 Hannah Gallagher, a 25 years young Top Leader from the UK and Valentus Europe top earner  stated:
To say network marketing has changed my life is an understatement. I discovered the industry when I was 20 years old and have been with my current company, Valentus for 4 years. Valentus is my home and I am so grateful for everything it has done for me and my team. 
I used to be a self-employed makeup artist, working long hours, 5 or 6 days a week, sometimes I would start work at 5am and not get home until 10pm and I had to work every single weekend as that was my busiest time.
Being self-employed meant I hardly took time off and if I did, I obviously wouldn't get paid, I loved my job, but I needed something that paid residually as I felt like all I did was work.
Within 1 year of joining the industry my life completely changed, I was able to cut my hours down at work to just 2 days a week, save for my first mortgage and so much more.
In 2019 aged 23 I decided to leave makeup behind as my online business was paying me enough each week to live very comfortably.
That year I went on 10 holidays in the space of 10 months, I had complete time and financial freedom as my business was paying me residually every single week. I absolutely love travelling and being on holiday, so this just felt like a dream!
Network marketing opened my eyes to a different way of living. 
I am now U.K. and Europe's top earner, listed on the Business for Home top earners list with an annual income far, far higher than I ever imagined. I get a bonus each month for a car of my choice and have had 2 of my dream cars thanks to this generous bonus.
I'm U.K. and Europe's only Royal Diamond leader and the world's youngest to ever achieve this rank, as well as being the 6th top earner within the whole company and have been on multiple free holidays and trips, as have my team. I'm so proud to say that my team has produced the top earners within U.K., Europe, Australia and New Zealand.
In 2021 I decided to relocate from the U.K. to Dubai, I was able to travel by private jet and treat my Mum, Dad and brother to this amazing experience. I now wake up to sunshine every single day and work from the beach and it's a dream come true.
Network marketing has put me in a position where I earn while I'm not online, not working and even when I'm asleep. I've been able to invest my money and buy properties/invest in stock and shares, it's allowed me to secure my future and has made me so comfortable financially. 
I am so proud of the community we have built within my team, we all work so closely together and I have made friends for life within my team. I have created such an easy duplicatable system that has helped changed hundreds of lives.
Many team members also do Valentus full time from home and have completely changed their financial situation.
"You're not winning unless your team is winning" and it's so amazing to see how our generous compensation plan has rewarded thousands of us who all have different backgrounds, different lifestyles and different followings. 
I'm so excited to see what we create over the next 4 years, our company is so untouched and it's so exciting to think where we will all be a few years down the line. Network marketing and Valentus has truly given me my dream life.
About Valentus
In Latin, the word "Valentus" means "prevail," defined as proving to be superior in strength, power, and influence. Recognizing that, we could n0t have picked a more fitting name for a company that strives to be the example in an industry that deserves a leader to follow.
Since day one, our focus, our passion, and our commitment have been to create a company, a product line, and an opportunity built on a foundation of integrity.
From creating significant levels of income, to building strong networks, healthy long-lasting relationships, making new friends, participating in activities you never even knew existed, having the time to do the things you love with the people you love to be with, VALENTUS can help you PREVAIL in ALL of your goals. For more information please visit www.valentus.com
*Earnings Disclaimer
Results may vary and are not typical- place after any testimonial or income claim statement. Earning levels, rank advancement or income statements (including claims such as the ability to quit a job or achieve a luxury lifestyle) discussed here exceed average results achieved by all Representatives during the same time period, and are not necessarily a representation of the success or compensation that any particular Representative will receive. These should not be considered typical or average and may vary from person to person.
The ability to earn income under the Valentus Compensation Plan depends on many factors including the Representatives sales, business and social skills and experience; personal ambition and drive; availability of time and financial resources; and access to a large network of family, friends, and business contacts.
Valentus cannot and does not guarantee any particular level of earnings. Even if a Representative, who dedicates a significant amount of time, effort, and money may not achieve a meaningful level of income with Valentus.