Christine And Dave Dillman Achieve Black Diamond Rank At The Happy Co.
February 16, 2022
By Team Business For Home
Dave and Christine Dillman are on a mission with their three children, Jack, 14, Lyla, 8, and Grant, 6.
"We are a full-time traveling family chasing adventures and making memories, on a mission to see all 50 states," says Dave.
As a pharmacist, Christine initially just wanted to help ease the demands of her job. "Her career has caused her to miss more milestones, baseball games and dance recitals than she could count," Dave explains.
"With her demanding schedule, we found ourselves growing apart rather than together. We were desperate to live our life together as a family—not running in different directions."
So the couple became Brand Partners with The Happy Co. to earn enough money so Christine could shave off a day from her work week and have more at-home time with her family.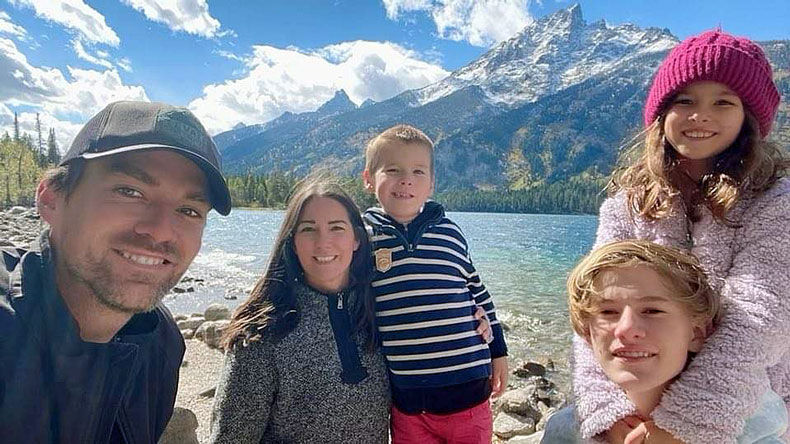 The Dillmans found more success than they could have imagined, and Christine was able to retire from her pharmacist career. As a result, Dave says,
"we decided to start traveling full time as a family, exploring the country and making exciting memories."
Long-term, the couple wants to help others achieve their dreams, too. "As our business grows worldwide, we want to create a global movement that empowers people to create more freedom in their lives—whatever that may look like for them."
From day one, the Dillmans believed in the products and the company's impact on the lives of others. It's an ethos, they say, that comes from the top. "Our entire family was welcomed from the beginning, from retreats and conventions to vacations," Dave adds.
"Our children enjoy helping build this business alongside us; this is a true family business."
As the Dillmans continue to venture to both near and far-flung locales throughout their family travels, their Happy Co. community helps keep them connected. "Seek out mentorship in the community," Dave advises.
"We've been blessed to have mentorship from the very best, not because we had already achieved our goals, but simply because we believed in the company mission that everyone deserves to be happy."
About The Happy Co.
The Happy Co., formerly Elepreneurs, launched in February 2021 with an established foundation of successful nootropic, functional beverage products that enhance mood, boost energy, enhance sleep, and make you look and feel like a younger person.
The Happy Co. starts with products but does not end there. We are a lifestyle and a dose of happy. For more information about The Happy Co. go here.
Recommended Distributors The Happy Co.