Lyconet – The Next myWorld Keynote Is Forthcoming
February 25, 2022
By Team Business For Home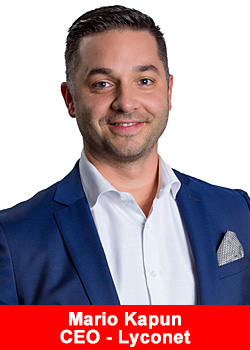 The long-term, strategic partnership between Lyconet and myWorld not only constantly bears fruit but also supports the growth of both companies.

Therefore, one can be curious about what will be announced at the myWorld Keynote on 5 March 2022.
Whoever missed the first myWorld Keynote in November 2021 has now another opportunity to learn more about the latest product innovations and pioneering plans for the future from myWorld leaders live and at first hand.
The myWorld Keynote not only provides myWorld stakeholders with interesting news but also addresses Lyconet Marketers, who are entrusted with promoting the myWorld Benefit Program and its benefits all around the world.
There are no limits for the global audience as the event can be followed live on myWorld.com – shopping enthusiasts will definitely get their money's worth.
Save the date
Sharif Omar, CEO myWorld International, will of course be again part of the myWorld Keynote and he himself will talk about the developments and innovations of myWorld.
After all, myWorld continuously works on optimizing the shopping experience for its customers, and therefore will announce exciting news.
"We look forward to being able to share our innovations with a global audience. What has happened regarding our products over the last few months? What can myWorld shoppers expect in the future?

To what extent have we revolutionized the myWorld shopping experience? These and other interesting topics are going to be part of the myWorld Keynote.",
says Sharif Omar.
Whoever is now curious about it and wants to know more should already enter 5 March in the calendar and experience live when myWorld shines the spotlight on its product innovations.
About Lyconet
The Lyconet brand offers those who are interested the opportunity to establish one's own business as an independent entrepreneur, to enthuse consumers across the world with the benefits of the myWorld Benefit Program and to sell customer loyalty programs to small and medium-sized enterprises.
As a marketing specialist, Lyconet provides a wide range of professional training, services and tools, in order to offer its sales partners (Lyconet Marketers) the best possible support in their business activities.
Lyconet thereby ensures that the myWorld Shopping Community is continuously expanded in terms of Customers and Partners while more and more Lyconet Marketers are joining Lyconet. For more information please visit www.lyconet.com