QNET's Winning Streak Continues With 5 Wins At AVA Digital Awards
February 17, 2022
By Team Business For Home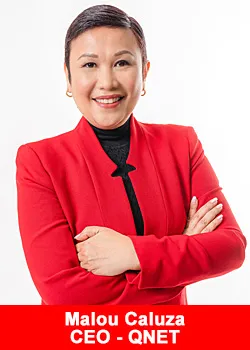 Direct selling company QNET's digital campaigns continue to dominate international communications awards.
After an incredibly successful awards season in 2021, the e-commerce based direct selling company, QNET, welcomed the new year with 5 wins at the 2022 AVA Digital Awards – 2 Platinums and 3 Golds.
This is QNET's second successful year at the awards; in 2021, QNET received 4 trophies and an honourable mention at AVA. This year, QNET was in the running against international brands like AT&T, BET Networks, Dell Technologies, Microsoft, Al Jazeera, and many more.
AVA Digital Awards is an international competition that recognizes excellence by creative professionals in the field of digital communications.
It honours work done in the area of concept, direction, design, and production of digital media. Contenders can submit a wide range of media, such as audio and video productions, websites, and social media campaigns that showcase innovative storytelling or information campaigns.
QNET won the following five awards:
Platinum Award for Web-based Production/Short Form Web Video < 3 Minutes in the Sports category for 'QNET and Sports | A History of Building Champions'. The promotional video features QNET's history of high-profile sponsorships in sports, such as football, hockey, and Formula One, over the last two decades.The video garnered close to three million views on YouTube, showcasing QNET's partnerships with Manchester City Football Club, Petaling Jaya City Football Club, the African Confederation of Football, and India's first differently-abled motorsports driver, Chetan Korada.
Platinum Award for Digital Marketing/Content Marketing in the E-Magazine category for 'Aspire 30 | QNET's 23rd Anniversary Edition'. The 30th edition of QNET's award-winning e-magazine is a special commemorative issue featuring QNET's milestones and achievements for the company's 23rd Readers were able to relive the highlights of QNET's anniversary celebrations by utilising the magazine's interactive features. Additionally, the magazine contains various lifestyle and business tips, knowledge-based quizzes, and updates on the direct selling industry.
Gold Award for Digital Marketing/Content Marketing in the YouTube Marketing Video Category for 'Why QNET is the Best in Direct Selling Industry | 3 Reasons'. This video serves as a great marketing tool to explain to those interested in direct selling the unique features of QNET as a company that has transformed millions of people's lives through its portfolio of fantastic products and life-changing business opportunity. The video has generated over 1.4 million views on YouTube.
Gold Award for Web-Based Production/social media in the Consumer Engagement Campaign (Multiple Forms) category for 'QNET #BottleSelfieChallenge'. Centred around QNET's bestselling HomePure Nova water filtration system, the digital campaign aimed to raise awareness about the harmful impact of single-use plastic, such as plastic water bottles, as participants were challenged to cut out store bought bottled drinks for three weeks and post a photo of themselves showing how they use reusable bottles on social media with the hashtag #BottleSelfieChallenge. Nearly 400 participants took on the challenge, and the campaign received around 198000 likes and 1400 comments across all platforms.
Commenting on the wins, QNET CEO Ms. Malou Caluza said,
"Our marketing communications and social media teams are passionate about storytelling.

They are constantly engaging with our customers to understand their needs and tailor content pieces and campaigns that address those needs. This has helped us achieve very high engagement in our digital marketing platforms. These awards are a testament to the stellar work they do to serve our customers."
Last year, QNET's winning submissions at the AVA Digital Awards were:
In 2021, QNET bagged a whopping 33 awards for its marketing and digital communications efforts at various international awards. Most recently QNET won the Direct Selling Association of Malaysia (DSAM) Outstanding Entrepreneur Award 2021.
About QNET
QNET is one of Asia's leading e-commerce based direct selling companies offering a wide range of health, wellness and lifestyle products that enable people to lead better lives. QNET's grass-roots business model fueled by the power of e-commerce has helped empower millions of entrepreneurs in more than 100 countries worldwide.
QNET is headquartered in Hong Kong and has a presence in more than 25 countries around the world through subsidiaries, branch offices, agency partnerships, and franchisees.
QNET is a member of the Direct Selling Association in several countries, as well as the Hong Kong Health Food Association and the Health Supplements Industry Association of Singapore, among others.
QNET is also active in sports sponsorships around the world. Some of the more prominent partnerships include being the Direct Selling Partner of Manchester City Football Club and the African Club League Championships of CAF.
For more information, please visit QNET's website at www.qnet.net.
About the AVA Awards  

The AVA Digital Awards was established in 1994 as a celebration of audio-visual arts and media. Throughout the years, the award has focused on acknowledging and commemorating digital media and communications.
This award is sponsored and judged by the Association of Marketing and Communication Professionals (AMCP), which consist of thousands of professionals from the communication and marketing fields. ACMP has judged more than 200,000 competition entries over a broad range of categories such as digital marketing, web, television, video, audio communication, social media, and interactive media over almost a decade.
The awards are divided into several categories, which are Digital Marketing, Web-Based Production, Digital Video Creation, Video Production, Audio Production/Radio, New Category, Pro Bono, and Achievement. Entries are evaluated on creative excellence by professional judges on an individual basis, where winners are classified into Platinum, Gold, and Honourable Mention categories based on the scores received.
Find out more about the awards at www.avaawards.com.