ibüümerang's Xccelerate ACTION To Create Massive Momentum For 2022 And Beyond
March 23, 2022
By Team Business For Home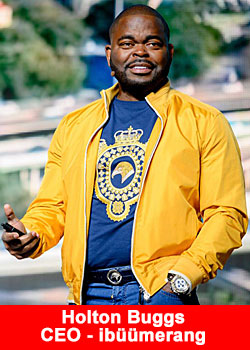 The over 700+ attendees for Xccelerate ACTION all agreed on one absolute this weekend:
the collective energy was more alive than ever for ibüümerang's first event of 2022.
Hosted at the upscale Marriott Marquis, within the action-packed city of Houston, TX, this live and virtual event inspired hundreds more across the world as they watched the Xccelerate ACTION Livestream.
Following a glamorous ladies' event hosted by ibüümerang First Lady & Co-Founder, Mrs. Earlene Buggs, Xccelerate ACTION lived up to its name. The event spanned two full days and featured ibüümerang Diamond speakers from across the globe led by CEO Mr. Holton Buggs.
Xccelerate ACTION focused on the company's continued plans for growth as ibüümerang reached its third anniversary.
Mr. Buggs' main message was Travel and Trade, and the event's training sessions gave the Ambassadors the tools and information needed for incredible success throughout 2022.
In closing, Mr. Buggs stated:
"Our goal is to provide YOU with the opportunity to succeed – through Travel and Trade, 2022 will be the year of massive momentum and growth."
Watch the video below to relive the Xccelerate ACTION Experience.
About ibüümerang:
Officially launched on September 1, 2019, ibüümerang was founded with the vision to be a customer-centric company focused on giving back without expecting anything in return.
ibüümerang crystalized its mission with a strong focus on "Travel and Trade," with exclusive lifestyle products and services to improve the lives of Ambassadors and customers.
ibüümerang pioneered the concept of "you only earn when your customers save," and supports the BüüM Foundation in providing an abundant life for every child on the planet.
For more information on ibüümerang, its top-tier executive team, and its overarching philosophy, visit the company website at www.ibuumerang.com.
Recommended Distributors iBuumerang