Jeunesse-Sponsored Speed Skater Wins Bronze In 2022 Winter Olympics
March 5, 2022
By Team Business For Home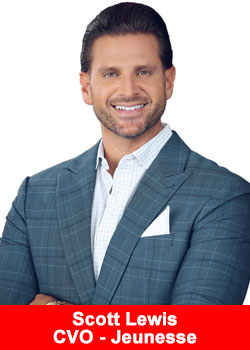 Jeunesse-sponsored South Korean speed skater Kim Min-seok won the bronze medal in the Men's 1500M speed skating event at the 2022 Winter Olympics. Min-seok, who competed in the event on February 8, has the honor of earning South Korea's first medal at the Beijing games.
Min-seok is a member of the Korea National Speed Skating Team and has been sponsored by Jeunesse Global Korea since 2018.
This bronze win marks Min-seok's third Olympic medal. He made history in his Olympic debut at the PyeongChang games in 2018 as the first Asian athlete ever to win a medal in the 1500M. He went on to earn silver in the Men's Team Pursuit, capping off his first Olympic experience.
"We are incredibly proud of Kim Min-seok. We congratulate him on his bronze medal win and for making Olympic history again in 2022 at the Beijing games,"
said Jeunesse Chief Visionary Officer Scott Lewis.
"We are pleased to have supported Kim Min-seok over the past four years and thrilled to have been part of his journey to pursue and realize his Olympic dreams."
Min-seok has been enjoying the benefits of Jeunesse products since 2018 and cites Reserve, ZEN BODI, AM & PM Essentials and Finiti as products that have helped him maintain the physical strength required to perform at peak levels.
"It has been four years since I started to use Jeunesse products, and they are so important to helping me maintain physical strength that I never forget to pack them when I am competing internationally,"
said Min-seok.
"I am so grateful for the warm-hearted support Jeunesse has provided and really appreciate that I have been able to experience two Olympic Games with the Jeunesse products and family by my side."
About Jeunesse
Jeunesse is a global direct selling company with a mission to positively impact the world by helping people look and feel young while empowering them to unleash their potential.
The company's exclusive skin care and nutritional products form a comprehensive Y.E.S. Youth Enhancement System.
With multilingual customer service, back-office support, and a global enrollment system, Jeunesse utilizes a cutting-edge platform to share innovative products, training, and support through 32 fully operational offices to markets in over 145 countries. Learn more at jeunesseglobal.com.
Recommended Distributors Jeunesse (LaCore Enterprises)