Oriflame Announces Reduction Of Activities In Russia
March 23, 2022
By Team Business For Home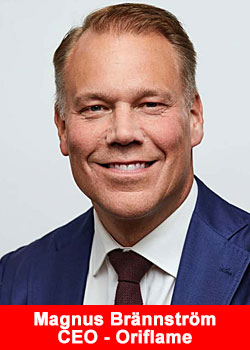 According to an Oriflame press release:
The continuing war along with operational and legal challenges makes it impossible for us to continue our Russian business in its current form.
Therefore, we will further reduce operations in Russia by suspending investments, marketing, training and events. Further, we will also suspend online sales to end consumers in Russia. These actions will have a material impact on our business in Russia.
Designation of Cetes Cosmetics LLC and Oriflame Cosmetics LLC as Unrestricted Subsidiaries
The Board of Directors in Oriflame Holding Limited today resolved that it has designated Cetes Cosmetics LLC and Oriflame Cosmetics LLC as Unrestricted Subsidiaries under, and in accordance with, the indenture governing the senior secured notes due 2026 (the "Notes") issued by Oriflame Investment Holding Plc (the "Indenture") and the Oriflame Group revolving credit facility (the "Revolving Credit Facility").
In accordance with the terms of the Indenture, in connection with the designation as Unrestricted Subsidiaries, the guarantees of the Notes provided by Cetes Cosmetics LLC and Oriflame Cosmetics LLC, as well as the pledges of capital stock of those entities, will be released.
In addition, the guarantees from those companies of the Revolving Credit Facility (and the related share pledges) will also be released.
About Oriflame
Founded in 1967, we are an international social selling beauty company present in over 60 markets, with a wide portfolio of Swedish, nature-inspired, innovative beauty and wellness products sold and marketed through approximately 2.5 million Oriflame Brand Partners.