Crowd1 : Near 50 Million Members
May 25, 2022
By Team Business For Home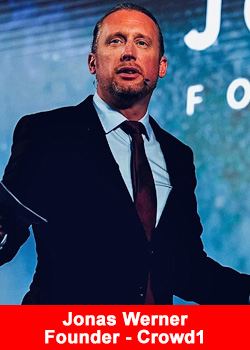 According to a Crowd1 press release:
Crowd1 continues to provide maximum value for all its business partners
What makes the world's largest crowd marketing company so successful? Crowd1 Founder Jonas Eric Werner explains:
"It's certainly been a crazy ride over the last three years since Crowd1 first stepped onto the global stage with its revolutionary new marketing.

With an explosion in membership, new offices all over the world and massive live events with high class entertainment, Crowd1 has truly established itself as the crowd marketing industry leader."
The stunning success of the company is about "leveraging the crowd", which is essentially selecting the right product partners and the "crowd" embracing them to market their products all over the world, creating win-win situations for all business partners involved.
Crowd1 is a digital network marketing or crowd marketing company that has sought to build a large Affiliate base to connect its Affiliates with prospective companies who want to sell their products or services through the crowd.
"Examples of companies that sell their products through Crowd1 include Moon Birdie, Miggster and PLANET IX, and Crowd1 has been able to connect them with its near-50 million Affiliates."
Providing a platform for the products to be tested, demoed, and rated by this large an audience is the perfect way for companies to fine-tune their products before a release to the wider market. Crowd1 offers the perfect place for this, with such a significant Affiliate base and the opportunity to generate buzz around the products.
"PLANET IX, for example, has consistently ranked in the list of top games on Polygon since they started their partnership with Crowd1. This has given them the chance to develop their game further while still growing their popularity and status within the online gaming community."
Moon Birdie has recently been partnered with Crowd1, and the spectacular launch has brought so many more eyes to Moon Birdie's game-changing crypto education platform idea, which is expected to be developed and boosted greatly by their partnership with Crowd1.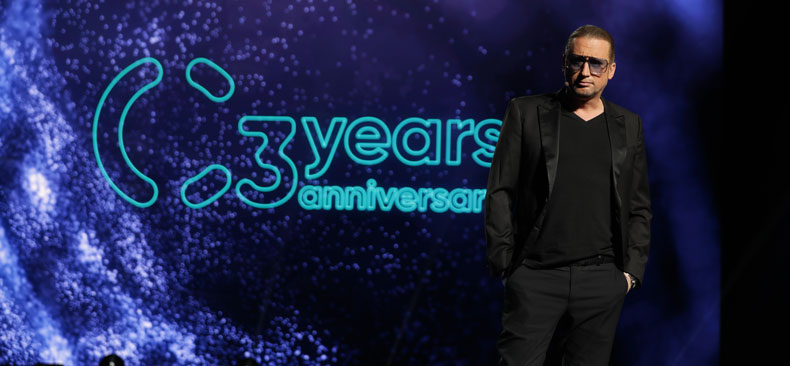 Affiliates having early and exclusive access to Moon Birdie while it's still being developed means they have excellent deals and discounts which entice them to sign up. Moon Birdie gets its customer base, and Crowd1 Affiliates get exclusive access and better deals on a potentially industry-leading product. Everyone wins.
"Miggster has also exploded in popularity since they paired up with Crowd1, with more games added to their collection and some extremely exciting developments in the pipeline to grow the platform even more.

Miggster's relaunch is going to be a landmark moment for the mobile gaming platform, and for the mobile gaming industry as a whole."
The number of products that could potentially benefit from linking to Crowd1 is endless, and Crowd1's focus is on the industries of the future such as online gaming, cryptocurrencies and the metaverse puts Crowd1 in pole position to become the global leader in the network marketing industry.
About Crowd1
Crowd1 is an established online social community and marketing company with its office registered in Dubai, UAE, with a unique and empowering vision to unleash the opportunities provided by global marketing.
At Crowd1 we are proud to be democratising access to the next revolution in the digital space, online crowd marketing.
With an extensive and swiftly expanding community of passionate and highly motivated entrepreneurs, we aim to make Crowd1 the pre-eminent name in online marketing. For more information, please visit www.crowd1.com.