Hyeoknam Kwon From South Korea Achieves Black Diamond Rank At OmegaPro
August 29, 2022
By Team Business For Home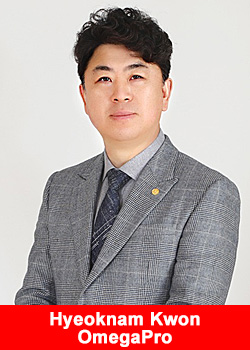 OmegaPro is pleased to announce that Hyeoknam Kwon, from South Korea, has achieved the phenomenal rank of Black Diamond with the company. He has shared a statement touching on the achievement and his story with Business for Home.
According to Hyeoknam, Business For Home helped garner his initial trust in OmegaPro
"I joined OmegaPro in February of 2020 after a good friend I knew well introduced me to the company. I read about OmegaPro's competency in Business for Home, and as the most powerful, accurate and credible source of information in MLM, I was very excited.

If the words were true, then the OmegaPro business is a must. The passion in my heart stirred in a way that I knew I was all in. Those words were absolutely true and much more."
Mr. Kwon details how he set about building his business and how it led to his Black Diamond achievement
 "I began to share the success story of OmegaPro to my acquaintances, but it was not easy. I stayed persistent, meeting more and more people until groups were formed. T

hose groups all held more than 12 meetings and lectures a week, thus I traveled all over the country and invested a lot of time, effort and passion. I poured my 20 years of MLM know-how into OmegaPro and we created a duplicatable system.

Through the difficulty their success became my success and thus, Black Diamond. I truly give thanks to the wonderful corporate staff and all those who helped make this possible."
About OmegaPro
With over 1.8 Million members joining the OmegaPro family since its recent inception in 2019 – this revolution of bridging the gap between the traditional and the digital is just getting started!
Driven by the virtue of innovation and an ambition towards unparalleled idiosyncrasy – OmegaPro is 'Building wealth without border for people without borders'.
For more information please visit: www.omegapro.world