No Need to Bundle Up with Neora' Hot Holiday Deals
November 22, 2022
By Nicole Dunkley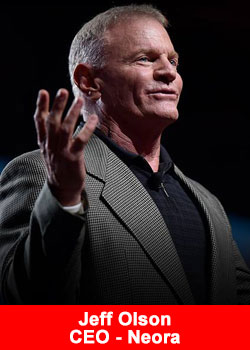 Rising inflation and fears of a recession can certainly put you in a Bah Humbug mood when it comes to holiday shopping, but Neora's Black Friday Sale is full of great, cost-cutting deals that are sure to delight even the shrewdest of scrooges.
Now until November 27, giving the gift of looking and feeling great won't break the bank, and Neora has countless ways to shop and save for everyone on your list with holiday sets, limited-time gifts and Holiday Hot List must-haves.
Check out these holiday exclusives offering the very best anti-aging skincare, hair care and wellness products from Neora's Black Friday Sale (with hundreds in savings)!
Beauty Sleep Holiday Set + Age IQ® Day Cream
Total savings: $63.65!
Available only during the Black Friday Sale, our Beauty Sleep Holiday Set + Age IQ® Day Cream gift bundle includes the cornerstone anti-aging skin care products that firmly secured Neora's place as a leader in the industry. A new twist to getting beauty sleep, these products will firm up and rejuvenate your skin—all while nestled snug in your bed. Turn back time on your skin and wake up with a natural refreshed glow. This slumber set includes Age IQ® Night Cream (1 fl. oz.), Age IQ® Day Cream (1 fl. oz.), a wrinkle-fighting satin pillowcases and a FREE Dual-Action Facial Cleansing Brush, all inside Neora's exclusive gift bag. 
All About Lips & Eyes Holiday Bundle
Total savings: $73.85!
From pouty lips to eyes that pop, the All About Lips & Eyes Bundle has everything you need to turn heads at holiday parties. Watch crow's feet and wrinkles melt away and plump lips for your perfect mistletoe moment. This sought-after set features new Neora's Lip Plumping Serum (10 mL), Age IQ® Eye Serum (0.3 fl. oz.) and the best-selling Eye V™ Moisture Boost Hydrogel Patches (5 individually packaged, single-use pairs) for a quick pick-me-up and at-home mini spa moment, anytime. What's more—you'll also get FREE beauty sleep mask that comes inside a gift-ready holiday ornament set. 
ProLuxe Hair Care System
Total savings: $117.25!
Give the gift of healthy, gorgeous hair. Neora's ProLuxe Hair Care System bundle set has been carefully curated to restore and revitalize hair to a healthy, youthful-looking bounce and shine without a visit to the salon. This first-of-its-kind hair care line seeks out, identifies and addresses every sign of damage and aging.
Different from anything else on the market, this four-step system works synergistically to cleanse, rebalance and moisturize, creating the ideal scalp environment for softer, smoother, more radiant hair from root to tip (with even fewer greys—it's true). The set includes ProLuxe™ Rebalancing Shampoo (8 fl.oz.); ProLuxe™ Rebalancing Conditioner (6 fl. oz.); ProLuxe™ Hair Mask (4 fl. oz.); ProLuxe™ Scalp Treatment (2 fl. oz.) and a FREE Scalp Scrubber + FREE Ultimate Detangling Comb ($30 value!). 
Glow Getter Gift Set + Hydrating Mist
Total savings: $181.60!
While winter weather couldn't be better for your favorite holiday (or ugly) sweater, spending too much time in the cold can leave your skin feeling dry, flaky and dull. Neora's Glow Getter Gift Set + Hydrating Mist Set is packed with everything you'll need to cleanse, moisturize, brighten and smooth your skin, making the winter weather (and you complexion!) more delightful and less frightful. The Glow Getter Gift Set + Hydrating Mist set includes: Advanced SIG-1273 Concentrated Serum (1 fl. oz.); Age IQ® Double-Cleansing Face Wash (4 fl. oz.); and Hydrating Facial Mist (1.7 fl. oz.). You'll also get bonus gifts with every set, such as a dazzling Sequined Cosmetic Bag and an Arctic Face Mask (2.0 fl. oz.). 
These Hot Holiday Deals Won't Last
All of these exclusive holiday sets are only available for a limited time, so get them while supplies last. Plus, take advantage of Neora's anti-aging sets including the Collagen Besties Bundle; Cleanse, Correct, Protect Set; Holistic Wellness Set; and Advanced Skincare Set. Whether your shopping for the moms-on-the-go, dapper dads, glam grans or the self-care superstars, Neora has something for everyone on your list. 
About Neora
Neora is a global relationship marketing company with age-fighting products crafted from cutting-edge research and science. Founded in 2011, Neora has shattered industry sales records while developing a strong customer base in North America, Latin America, Europe and the Asia-Pacific. Neora is committed to providing an excellent product line based in real science. For more information, please visit neora.com.