OmegaPro Spearheads The Biggest Event In The History Of Maldives
November 17, 2022
By Team Business For Home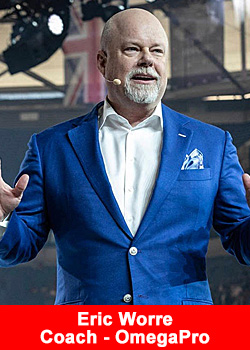 According to an OmegaPro press release:
OmegaPro took over Maldives for one whole week and organized the biggest event the island has ever seen.
Over 1,000 people from the OmegaPro community, founders, celebrated football legends like the Spanish and Barcelona great Carles Puyol, French wizard Eric Abidal, Colombian icon Faryd Mondragón, Bollywood superstars, Indian cricketers and more congregated on the supremely exotic Siyam World in Maldives. 
Celebration, Education, live-mentoring & group brainstorming sessions, football tournaments, and life-transforming self-empowerment seminars – this one-of-a-kind event will go down as the biggest event in the history of Maldives for a long time to come. 
"I alone cannot change the world, but I can cast a stone across the waters to create many ripples." – Mother Teresa. This was the prime motive that saw the dawn of the greatest event in the history of Maldives, spearheaded by global marketing leader OmegaPro. 
Community – The focal point of human experience
OmegaPro sees these events to promote its ideology – "Grow as One"
One aspect of OmegaPro's community-centric approach is to increase self-esteem and cultivate a sense of belonging & oneness among the community members. It enables people to share personal relatedness and support the perpetual growth of each other, ourselves and our environment.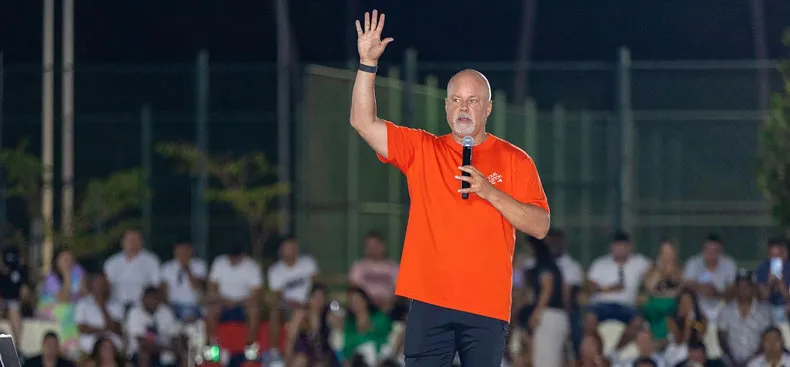 Leadership – The crux of success
"Leaders instill in their people a hope for success and a belief in themselves. Positive leaders empower people to accomplish their goals."
As the OmegaPro organization is breaking ceilings and scaling newer heights, having the right people with the right mindset and drive is a critical component, not just for the benefit of the organization but also for the ever growing community's happiness and the business's overall culture.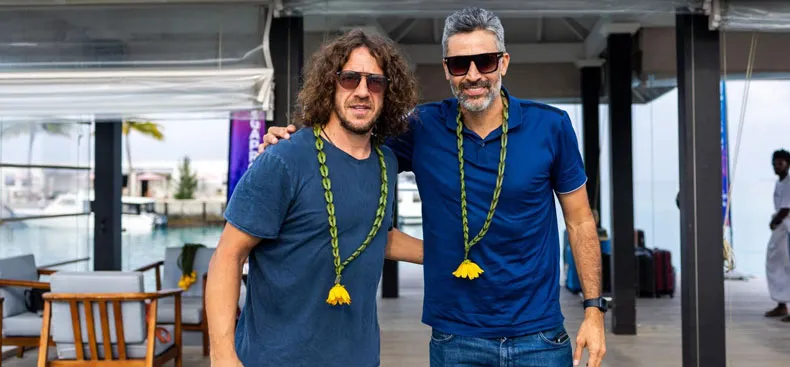 OmegaPro believes that when building a business, a leader and their team set out on a journey together. Part of building a strong relationship with the people who work with you is knowing how their goals align with the organization. Through this event, OmegaPro, transformed many followers into truly inspirational leaders to shape a better tomorrow for their respective communities.
In Maldives, OmegaPro, with the help of its official strategic coach Eric Worre, set the  direction and goals to help people converge toward a common goal, and empower them to reach their full potential and stay motivated.

Eric Worre even put forth strategies to push the horizon and seek innovative ways to achieve unparalleled success. 
The other aspect of the community-centered approach of OmegaPro is to inculcate a sense of ownership in people. OmegaPro is a firm believer of the fact that one must feel personally and positively impacted by the success of the mission.  "Leadership is the cornerstone of a strong community."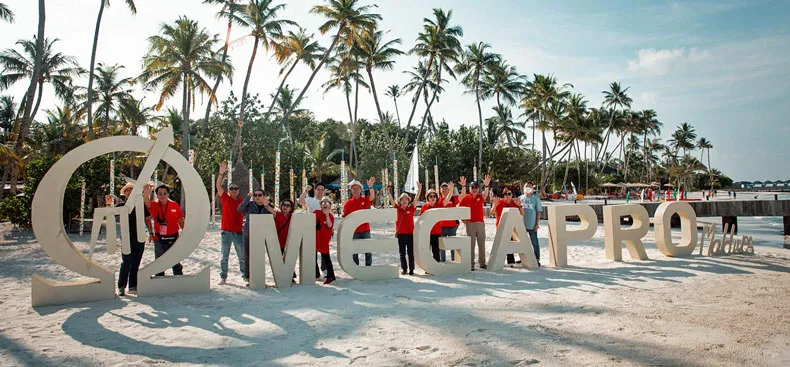 OmegaPro's vision to "Breaking Barriers Through Education, Shaping Leaders Of Tomorrow" is being carried out through extensive training with unique and effective skill development programs. With resources customized to perfection by the greatest legends of the respective industries, OmegaPro is on its way to become the one-stop destination for accessing fundamental tools, special materials, dedicated coaches and once-in-a-lifetime experiences.
An ode to the OmegaPro community
Celebrating victories and milestones is just as important as achieving and accomplishing them. Diamond Trip Maldives was all about honoring the phenomenal grit and determination shown by the diligent members of the community and to get them ready for the road forward.
About OmegaPro
OmegaPro is a global marketing leader with a massive education platform offering the best skill development training to empower the OmegaPro Community. With resources customized to perfection by the greatest legends of the respective industries, OmegaPro is a one-stop destination for accessing fundamental tools, special materials, dedicated coaches and once-in-a-lifetime experiences.
OmegaPro is on a mission to Break Barriers Through Education To Create Leaders Of Tomorrow. Through education, OmegaPro has become the home and benchmark of new opportunities that are always ahead of the curve and supported by an elaborate team dedicated to your ambition and your success.
OmegaPro houses an extensive array of relevant educational tools, renowned personnel and acclaimed resources as one of the most beloved and trusted learning platforms of its kind with a firm focus on the priceless mantra – Mentorship for the best can only be delivered by the best. With our community's faith at the epicenter of OmegaPro's operations combined with over five decades of cumulative expertise acting as the perfect catalyst, we are here to deliver a first-class learning environment as we keep marching on.
Since our inception in 2019, OmegaPro now proudly has a massive community of over 2,500,000 active members and is growing by the blink of an eye as we scale greater heights every single day. And, we like to believe that this is only the very beginning of an incredible journey that awaits us and our community. Welcome to the revolution of tomorrow as we aim to orchestrate a better future. Visit us on : www.omegapro.network