Real People are Seeing Real Results With NeoraFit
January 26, 2023
By Nicole Dunkley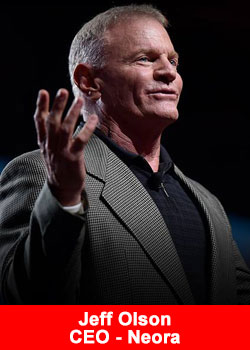 According to a Neora press release:
As 2023 is getting into full swing, more people are taking the challenge to make real positive changes for healthier and happier lifestyles with the NeoraFit™ New Year Reset Program.
Neora's holistic total health and fitness regimen is designed to transform the whole body with daily fat-burning supplements, nutrition-focused recipes, motivating workouts, committed community support and much more. †*  
 
If you got a late start to those resolutions this year or were too busy to even plan any, there's no better time than the present to commit to Neora's 3-month Reset Program!  
A Slimmer, Fitter New Year 
When you sign up for the NeoraFit New Year Reset Program, you'll receive a $90 discount for 3 months, and FREE Plant-Based Protein Powder designed to curb appetite, support the metabolism and boost energy.
The 30-day set includes a daily regimen of NeoraFit Slim + Skin (30 packets), NeoraFit Block + Balance (30 packets), and NeoraFit Cleanse + Calm (30 packets).  
Each NeoraFit supplement is conveniently packed to fit into any busy lifestyle and can be taken morning, noon and night. The Slim + Skin Collagen Powder mixes well with morning coffee, tea, juice, or smoothie and contains Neora's proprietary SlimFuel Blend—a combination of green coffee bean extract and Pu'er tea.
The Block + Balance Pre & Probiotic is a tasty, lemon-flavored powder best taken before lunch to boost the body's ability to process dietary fat, reduce the feeling of bloating and ease digestion. 
Cleanse + Calm Nightly Gentle Cleanse is great before bed with water or sleepy-time tea to support fat, help flush toxins and promote relaxation for a great night's rest. *† 
When taken as suggested, the many NeoraFit benefits may include: 
Promotes healthy fat browning that aids in fat reduction and weight loss

*†

    

Helps support the body's metabolism and energy levels

*†

   

Supports healthy collagen production for healthy skin, hair and nails* 

Helps support firmer, brighter and hydrated skin* 

Provides essential vitamins, prebiotics and probiotics* 

Supports restful sleep and relaxation* 
All of Neora's leading-edge clean formulas and proprietary blends are backed by years of research to holistically support your metabolic, digestion and immune systems to help your body to lose inches and weight naturally through the fat-browning process—which converts white fat (which is hard to burn) into brown fat that can be burned more easily.*† With all of the good stuff and none of the bad, all ingredients are carefully curated to be free of stimulants, fragrances, and artificial colors, and gluten, dairy, vegan, and nut-free.     
Weight Management Goals Anyone Can Achieve  
Men and women of all ages and body types across the country have already been achieving real results within 90 days on the NeoraFit™ New Year Reset Program. Once you sign up for the 3-month challenge, you'll get access to perks, programs, and best practices to maximize weight loss and improve daily nutrition with recipes, workout classes, expert blogs and more. *† And with a built-in community support group for accountability and motivation, you will never be alone on your health and wellness journey.   
About Neora 
Based in Dallas, TX, Neora is a global relationship marketing company with age-fighting products crafted from cutting-edge research and science. Founded in 2011, Neora has shattered industry sales records while developing a strong customer base in North America, Latin America and the Asia-Pacific. Neora is committed to providing an excellent product line based on real science. Visit www.neora.com for more information. 
† When used in conjunction with a calorie-controlled diet and exercise program. Individual results may vary. 
*These statements have not been evaluated by the Food and Drug Administration. This product is not intended to diagnose, treat, cure or prevent any disease. 
Recommended Distributors Neora