Steve Lerner Achieves National Director Rank At APLGO
January 17, 2023
By Team Business For Home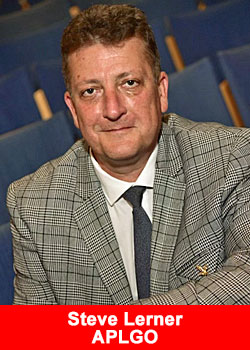 Steve Lerner is no stranger to hard work. After successfully founding and running his first company in Israel, he sought new opportunities.
This led him to an APLGO meeting three years ago. First drawn to the NRM lozenge drops, Steve decided to use the products for six months and see what would happen.
The result surprised the veteran businessman and stated:
"I knew that if these products worked on me, they would work for others.
Since the product line is so diverse, there is something for everyone. I contacted my Sponsor, full of enthusiasm to distribute these products to more people.
Steve began sharing his experience with others. He soon built a team of like-minded people.
"My Sponsor invited me to her office and explained the compensation plan. I was amazed and intrigued. It turned out that the Company pays up to 63% to its Associates. I couldn't believe the potential in this business."
A short time after joining APLGO, Steve had the opportunity to meet with its president, Sergey Kulikov. After this meeting, Steve was fuelled with the determination to succeed. In just a few months, he achieved the status of Corporate Director.
Because Steve had worked in sales for over 25 years before joining APLGO, he had acquired the skills to run a successful business. He became convinced that these skills could be useful in network marketing as well. However, he quickly realized that success in APLGO was more about working together than any skills he brought to his work.
Steve said:
"We all are really passionate about these products and we want to share our passion with the whole world. We see how much potential this product has. It can change our lives. And our sincere belief in this is a necessary condition for our development and success."
In September 2022, Steve achieved the qualification for the rank of National Director. Now he's training his team to be successful, too. Steve's team includes more than 2,000 Associates in 12 countries. He is excited and hopeful for their success. After all, he's achieved the American dream – and he hopes they will, too.
About APLGO
APLGO is an 11 year old company which began expansion in the US, LatAm, Philippines and South Korea in the last two years. APLGO features a category creator product "Rapid DNA Lozenges" and a compensation plan that pays out 63% on the dollar.
Our experienced corporate team is dedicated to the success of our associates led owner Sergei Kulikov, a successful, international network marketing leader. Our head office consists of six departments and sixteen divisions, with 14 global warehouses and more to come. We consult with top-tier providers to ensure every aspect of the business is solid and scalable. For more information please visit us.aplgo.com
Recommended Distributors APLGO