Top Leader Jed Buenaluz Launches Impact Global
February 19, 2023
By Team Business For Home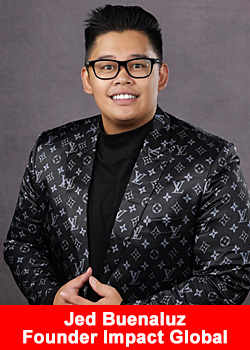 Under the leadership of its Chairman and Founder, Jed Buenaluz, and with the support of renowned industry executives Redis Farka (CEO) and Luigi DiSalvo (CSO), Impact Global is poised for success.
This dynamic team brings decades of industry experience, field, and corporate operational expertise, and most importantly, the vision and plan to make Impact Global one of the best success stories ever told.
Our evolving world requires a new way of thinking. The traditional ways of doing things may no longer be relevant or effective in this dynamic and constantly shifting landscape of network marketing.
The world is changing, the needs of a global consumer are evolving, and the new generation of distributors requires global access, more effective products, quick and generous rewards, and a culture that attracts the masses while making each individual feel special.
Impact Global, established in late 2022, endeavours to fulfill these needs through its core principle of connecting individuals through purpose. The company offers a multi-vertical approach, providing both digital and physical products – including an online educational platform, luxury lifestyle services, premium wellness and skincare products, and a compensation plan that is unmatched in the industry.
Jed Buenaluz, stated:
"Welcome to a new era, welcome to Impact Global. Connected by purpose, built for impact. Knowledge is not power. Execution of knowledge is power, and the tools we provide educate people on how to take action with the knowledge they've been given. Not just have theoretical concepts of how things work."
Connected by Purpose, Built for Impact
Impact Global is a forward-thinking company that that aims to connect individuals around a common purpose. Impact Global aims to reset the financial paradigm of people around the world. It strives to equip them with the tools needed to turn their dreams into plans and foster a growing community of people who are passionately driven by impacting the world together.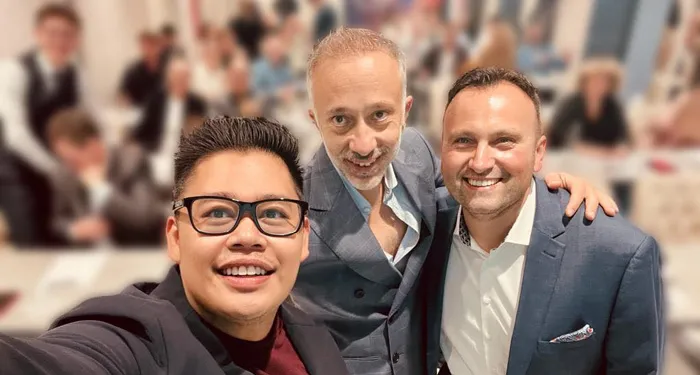 Impact Global's mission is to:
Create a purpose-built brand & company that positively disrupts the network marketing industry.
Empower individuals with products and a movement that makes it easy to fall in love with and share.
Connect individuals who believe that together we can change anything.
"With multiple verticals and product lines, Impact Global is the right fit for anyone looking to grow both professionally and personally.

Our products and our geographical coverage provide an opportunity for any entrepreneur, wherever they may reside, to build a scalable and sustainable business online and offline. Our goal is to provide a 360-environment where any individual can thrive – no matter their starting point."
Redis Farka, CEO says.
 A Platform to Thrive
Impact Global provides a comprehensive and distinct approach to multi-vertical products, expertly blending digital and physical offerings to support growth and immediate expansion. The platform's product offerings are anchored in four highly effective product categories, offering entrepreneurs the tools and resources necessary for success.
Impact Growth – Every generation, Millennials, GenX, GenY and the Baby Boomers, is constantly in search of better ways to participate in a global economy where they are more than just the consumer. Impact Global offers in-depth learning opportunities through educational courses that help members establish foundational knowledge and essential skill sets in various markets. Through live weekly sessions and module-based curriculums, members have access to expert training and advanced tools to make informed decisions in the digital space.
Impact Lifestyle – It's a fact! People who travel are happier. (See study)
 Impact Global's Lifestyle Program is designed to offer a unique and convenient experience for all types of travelers. The user-friendly booking engine provides access to the best travel deals, making it easy to plan the next adventure. In addition, the company offers both company-sponsored trips and free travel opportunities for those seeking a range of experiences. Whether it's a once-in-a-lifetime adventure or a quick getaway, Impact Global's Lifestyle Program provides a chance to create lasting memories and explore the world with ease.
Impact Wellness & Beauty – Impact Global's physical product lines are a testament to its commitment to providing only the best technology and ingredients for its global customers. Impact Global has created products that deliver real results using cutting-edge technology and the latest scientific advancements. These products are a perfect combination of science and nature, providing an all-encompassing approach to wellness, beauty, and nutrition.
"When we come together, with a common purpose, the possibilities are endless and the results can be truly amazing"
Luigi Di Salvo, CSO stated. 
Impact Cares – At Impact Global, making a difference in the world is at the core of our beliefs and values. With over 700 million people still suffering from extreme poverty worldwide, philanthropy is deeply ingrained in the company culture and DNA.
About Impact Global
Impact Global Lifestyle LLC is a privately-owned network marketing company based in Salt Lake City, Utah, that is revolutionizing the industry with its fresh and innovative approach. By offering a multi-vertical approach that includes both digital and physical products, the company provides a comprehensive solution for entrepreneurs globally.
The product offerings include an online education platform, luxury lifestyle services, premium wellness, skincare products, and a compensation plan that is unmatched in the industry.
Impact Global's mission is to create a purpose-built brand that positively disrupts the network marketing industry by empowering individuals with effective products and a movement that makes it easy to fall in love with. For more information please visit: www.impactglobalhq.com
Recommended Distributors Impact Global