QNET's HomePure Viva Delivers Nourishing Drinking Water
March 24, 2023
By Team Business For Home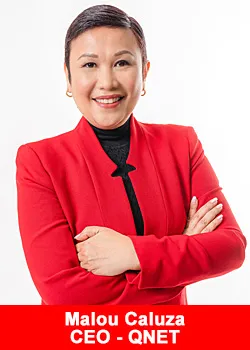 QNET is proud of its latest innovation, the HomePure Viva water ioniser and filter, to its diverse range of high-quality products. The HomePure Viva is set to revolutionise how people access healthy drinking water from the comfort of their homes. This cutting-edge technology, developed by world-class researchers, provides pH-balanced, hydrogen-rich water with just one touch.
"We are thrilled to introduce the HomePure Viva water ioniser to our customers and bring the world's most advanced at-home water ionising technology straight to their homes,"
said Paul McHenry, Chief Marketing Officer at QNET.
"Water is the essence of life, and with our new water ioniser, you can now experience it in a whole new way. The HomePure Viva infuses water with negative ions, creating a refreshing and invigorating elixir that not only quenches your thirst but also protects your body with strong antioxidant properties."
The HomePure Viva boasts a sleek and modern countertop design that is easy to integrate into kitchen counters. It features a 9-plate ioniser and 5-stage filtration system to deliver water with precise pH levels, certified by the Korean Conformity Laboratories.
Its interactive colour touch screen, multilingual audio feedback, and pre-programmed intelligent modes make it an extremely user-friendly device. With 11 different types of pH-balanced water to choose from, users can customise their drinking water to suit their daily needs, such as: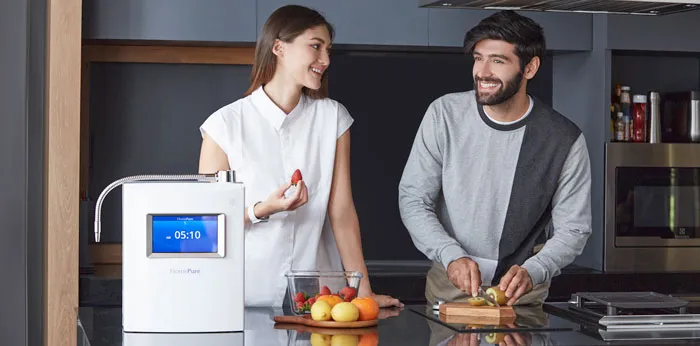 pH 6.5: Cleaning vegetables, fruits, and raw meat to remove oil and bacteria without the need for chemical agents.
pH 6.0: Brushing teeth or rinsing the mouth to prevent the growth of bacteria and protect against mineral loss.
pH 7.5: Provides water with reduced chlorine suitable for drinking with medication or for babies' drinking water.
pH 9.0: Energises, hydrates, slows down oxidation, and helps the body maintain an optimal, balanced acidity level throughout the day.
pH 10.5 to 11.3: Water ideal for cooking to enrich flavour and improve the taste of ingredients by bringing out natural flavours.
In addition to multiple innovative features, the HomePure Viva contains an automatic self-cleaning system, which removes sediments or bacteria growth in the filter cartridges. This ensures the system continues functioning safely and efficiently while eliminating substances that can otherwise damage water appliances, like kettles and air humidifiers.
McHenry further comments,
"The HomePure Viva's hydrogen-rich alkaline drinking water is a sustainable alternative to bottled water, helping consumers to reduce their carbon footprint.

The HomePure Viva water ioniser and filter provides the convenience of bottled mineral water on tap and eliminates the need for harmful single-use plastic bottles."
With a focus on sustainable strategies that contribute towards a better tomorrow, QNET is committed to developing safe and healthy drinking water options that make a positive social impact, and is giving customers the tools to be part of the solution. Over 8 million tons of plastic end up in the ocean every year, and by using products like the HomePure Viva, consumers can help to reduce plastic waste and pollution and reduce their carbon footprint.
As QNET celebrates its 25th anniversary, it takes pride in its actions towards building a better world for all. QNET has always been an ardent supporter of the United Nations Sustainable Development Goals, further proving its commitment to becoming a sustainable entity by developing products that align with ethical manufacturing standards and positively impact the planet.
About QNET
QNET is one of Asia's leading e-commerce-based direct-selling companies offering a wide range of health, wellness and lifestyle products that enable people to lead better lives. In 2023, QNET celebrates 25 years since it first introduced its grass-roots business model and high-quality products that has helped empower millions of entrepreneurs in more than 100 countries worldwide. QNET is headquartered in Hong Kong and has a presence in more than 25 countries around the world through subsidiaries, branch offices, agency partnerships, and franchisees.
QNET is a member of the Direct Selling Association in several countries, as well as the Hong Kong Health Food Association and the Health Supplements Industry Association of Singapore, among others. QNET is also active in sports sponsorships around the world. Some of the more prominent partnerships include being the Direct Selling Partner of Manchester City Football Club and the African Club League Championships of CAF. For more information, please visit QNET's website at www.QNET.net.